Endeavour Automotive will unite Volvo and its performance electric vehicle (EV) sister brand Polestar at a new £6 million North London dealership which will also double as its new HQ.
AM first reported on plans for the site back in August last year, but with work now underway at the Volvo Cars North West London site near to near the M1 on the Centennial Park, Elstree, a completion date has been set for September.
Endeavour, the AM100's 63rd-placed retail group by turnover, will consolidate its Watford and North London franchises into the new facility, resulting in a seven-site footprint with the Swedish premium brand.
Its Polestar Space opening, meanwhile, will mean the group also retains two locations with the Geely-owned EV brand after moving its Westfield White City operation into a new location at the iconic Battersea Power Station in October.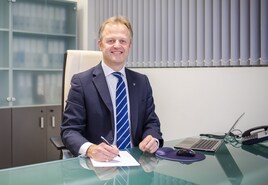 Endeavour chief executive John Caney said: "We are thrilled to be partnering with Volvo Car UK for this new venture – the showroom is a wonderful investment in the local area and will result in a disused site becoming a hub of electrified, sustainable, premium motoring.
"The showroom will not only feature Volvo's range of incredible cars, but it will also be the new head office for Endeavour Automotive, marking the start of an exciting future for the company. We look forward to welcoming new and existing customers to our new home later this year."
Sitting on a site leased from landowner Aviva Investors, Endeavour's new North London HQ will fulfil an environmentally friendly brief high on the agenda of both Volvo and Polestar.
It will include a 70kVa solar panel system installed on the building's roof, in addition to rainwater harvesting facilities.
More than 20 AC and DC EV charge points will also be installed to future-proof the facility, which will feature a "large car parking deck" to accommodate customer vehicles.
Inside, customers will benefit from features of the Volvo Retail Experience (VRE) corporate identity, including luxurious Scandinavian furniture and the Volvo Personal Service aftersales model, which sees the same technician liaise with the customer from the point of booking.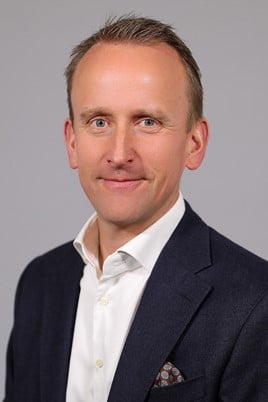 Volvo Car UK managing director Kristian Elvefors said: "This is an incredibly exciting new chapter for Volvo Car UK. This landmark new showroom will be a flagship site for Volvo and will be reflective of the electrifying future that our brand has in the UK.
"The showroom has been designed with Volvo's key priorities in mind – the consumer and sustainability – with a focus on electric cars, an eco-friendly design and a convenient location inside the M25, making it perfectly placed to serve consumers across a wide area.
"Our goal at Volvo Car UK has always been to ensure our customers receive the best service paired with the best quality products – and we're confident that this new venture with Endeavour Automotive is the next step in continuing to deliver the highest of standards to our customers."
Last week AM reported that Volvo Car UK had put back its plans to roll-out agency model retail across the UK – its pilot region for the new direct-to-consumer retail offering – for around three months, to June.
Online-only retail brand Polestar recently announced the opening of new Polestar Space locations for Bristol, with Waylands Automotive, and Glasgow, with Lookers.
They come in addition to Lookers' existing Polestar Space in Manchester, Endeavour's new Battersea site and Paul Rigby's new facility in Solihill.
In a recent interview with AM Polestar UK chief executive Jonathan Goodman said test drive facilities would soon be opening in Bristol and Glasgow to support the opening of the latest new Polestar Space openings.