Endeavour Automotive will be one of the first retail businesses to move into Grade II Listed Battersea Power Station when it moves its Polestar electric vehicle (EV) franchise next month.
The AM100 car retail group, the Geely-owned performance EV brand's first UK franchised partner, is set to complete the move from its existing Polestar Space at Westfield White City on October 14, when the iconic building's doors to the public for the first time following a £9 billion regeneration project.
Polestar Battersea Power Station joins Lookers' Manchester Trafford Centre facility and Paul Rigby Group's Solihull Touchwood Centre site as the brand's third full Space in the UK.
Endeavour's move follows an interview with AM in which Polestar UK chief executive Jonathan Goodman spelled out the brand's plan to establish a four-site network by the end of 2022, before doubling its footprint to eight sites next year.
Last month AM reported that proposals for a new Volvo and Polestar dealership near the M1 motorway in North London had received the backing of Hertsmere Borough Council.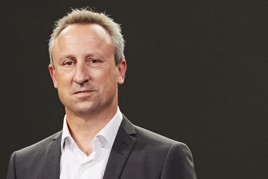 Goodman described the growth as "a clear sign of the momentum building behind the brand".
Commenting on the impending opening of the new Battersea Polestar Space, Goodman said: "The opening of Polestar Battersea Power Station is a great moment for our brand in the UK.
"It will allow potential customers to discover Polestar in a relaxing and informed environment, enabling them to define their own shopping experience and reinforces our determination to change the face of automotive retail. Battersea Power Station is such an iconic location in the UK and we can't wait to invite visitors into our flagship Space from 14 October, whether for a test drive, to learn more about Polestar or to take part in one of the many events we'll have taking place."
Sam Cotton, head of leasing at Battersea Power Station, said: "We are really pleased that Polestar have chosen Battersea Power Station for their flagship store, which will add an exciting new dynamic to our retail and leisure offering."
Polestar continues to champion a direct-to-consumer, digital-first sales approach as it prepares to grow its model range with the addition of the Polestar 3, Polestar 4 SUV coupe and Polestar 5 four-door GT.
AM recently featured a gallery of the new Polestar 6 EV Roadster, which is expected to reach the UK in 2026.
A spokesperson for Polestar said that the renovation of Battersea Power Station had been completed with the "utmost sensitivity", adding that a minimalist design would make the most of the building's original features.
Situated on the ground floor near to the southern entrance, which opens onto Malaysia Square and Electric Boulevard, a new pedestrianised high street for London, the Space will be one of over 100 shops, bars, restaurants and leisure venues that call Battersea Power Station home.
Visitors to the new, five-vehicle Space will be able to interact with non-commissioned Polestar Specialists to gain information about the brand and how to order their own car if required.
They can also take a test drive of Polestar 2 from the facility with a one-hour drive route from the site's car park.
To celebrate the opening, the Polestar Precept, which hints at the exterior design of Polestar 5, will be on display from October 14 to 23.