Marshall Motor Group secured Hyundai Motor UK's group and retailer of the year awards as the Korean car brand celebrated its top performing franchisees.
The two top accolades were two of four awards secured by the Constellation Automotive-owned AM100 group's, with Ancaster also securing a double win as Brooklyn Hyundai, Devonshire Motors, Holdcroft Motor Group and Read Motor Group also emerged victorious.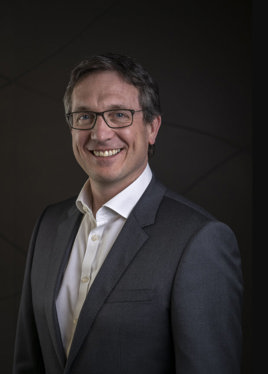 Ashley Andrew, who was recently promoted from managing director to president of Hyundai Motor UK, said: "2022 was a hugely successful year for Hyundai Motor UK, with 80,000 cars registered and enormous demand for our electrified model range including the full electric IONIQ 5.
"Our retailer network represents our brand to our customers and achieving record market share – as we did last year – simply wouldn't have been possible without their valuable support and sustained dedication."
Hyundai Motor UK achieved its highest ever yearly market share in 2022, recording 80,419 new car sales during 2022 and a record market share of 5%.
Throughout the year, each of Hyundai's retailers were evaluated using its Balanced Scorecard comprised of five key areas: new car sales, aftersales performance, customer experience, Retailer profitability and future mobility.
Here is the complete list of Hyundai Motor UK Retailer Awards winners:
Overall Retailer Group – Marshall Motor Group
Overall Retailer – Marshall Hyundai Worcester
Sales Retailer Group – Ancaster Group
Sales Retailer – Ancaster Hyundai Welling
Customer Focus Retailer Group – Read Motor Group
Customer Focus Retailer – Stockport Hyundai
Aftersales Retailer Group – Marshall Motor Group
Aftersales Retailer – Brooklyn Hyundai
Future Mobility Retailer Group – Marshall Motor Group
Future Mobility Retailer – Devonshire Hyundai Barnstaple
Nick Tunnell, Business Transformation Director at Hyundai Motor UK, said: "Congratulations to all our Annual Retailer Awards winners. Marshall Hyundai Worcester showcased just what it takes to be the best."
Hyundai secured the UK Car of the Year accolade with its Ioniq 5 electric vehicle (EV) in 2022.
This year retailers will welcome a new version of its Kona crossover and the Ioniq 6 EV into their dealerships.
AM recently reported how a controversial Hyundai advertising campaign, which gives customers a 'ticking-off' over their mispronunciation of the Korean carmaker's name, had accelerated its brand awareness ahead of key rivals.