The Financial Conduct Authority has toughened its rules to help prevent consumers being mis-sold or mis-led by appointed representatives (ARs) following its concerns that many are not being managed effectively by principal firms.
For dealers that have AR status to offer finance and insurance under the responbsibility of an FCA authorised firm, rather than have full FCA authorisation themselves, it will mean closer scrutiny by that principal firm which now has extra demands put on it by the financial watchdog.
And ARs creating harm for consumers are likely to be terminated by their principal firms, which would mean an end to their ability to offer finance and insurance.
"Principal firms are responsible for ensuring their ARs comply with our rules. While some principals do this effectively, many do not adequately oversee the activities of their ARs," said the FCA.
There are a number of principal firms operating in the motor retail sector, such as Automotive Compliance, AutoProtect Compliance and ITC Compliance.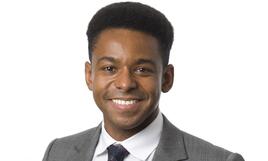 Sheldon Mills, executive director for consumers and competition, said: "While appointed representatives can bring innovation and choice, principals and ARs account for more than 60% of the total value of recent claims to the Financial Services Compensation Scheme.
"They also generate up to 400% more supervisory cases and complaints than other directly authorised firms."
The new rules for principal firms come into effect on December 8, 2022, will require them to apply increased oversight of their appointed representatives, including making sure they have adequate systems, controls and resources, and they will have to review information on their ARs' activities, senior management and business yearly, while being clear of circumstances in which they should terminate an AR relationship.
The FCA also now demands principal firms to notify it of future AR appointments 30 days before it takes effect, and principals must monitor the risk that their ARs pose to consumers and markets.
"The changes we're making will help ensure that principals manage their ARs better, ensuring that they provide the oversight needed to avoid consumers being mis-sold or mis-led and to make sure markets can operate safely and fairly.
"They will also need to provide us better data and information to support our own work."
The appointed representatives regime is set in primary legislation and it allows self-employed representatives to engage in regulated activities without having to be authorised.
Where harm occurs, it is often because principals do not do adequate due diligence before appointing an AR, and/or due to poor ongoing control and oversight, said the FCA.
Earlier this year the FCA claimed to have uncovered clear evidence that principals had more complaints per £1 million of revenue than non-principals.
The position was particularly apparent where principals were of a smaller scale.
The FCA found that principals were often unclear about their regulatory responsibilities for their ARs and provided insufficient oversight of them.
It found that the situation had been exacerbated by inadequate controls for regulated activities for which they have accepted responsibility.
This latest development comes a week after the FCA announced the final rules of its new Consumer Duty, which comes into force for regulated dealers and F&I firms next summer, stepping up the need to put the consumer first in the development and sale of regulated products.