The Financial Conduct Authority (FCA) will "pull no punches" when its sets new guidelines for the car retail sector's Appointed Representative (AR) model for financial services.
Consultation over the future of the AR regime, which closed in early March, is likely to result in a need for retailers to commit "significantly more time, effort and cost" to the oversight of their F&I compliance, according to AutoProtect Group's chief compliance and protection officer, Tara Williams.
Williams said that the FCA has been clear that it is unhappy with the current model, which sees many retailers' compliance overseen by third party 'principals', for some time.
"The FCA's (December 2021) press release announcing changes to the AR regime did not pull any punches," she said.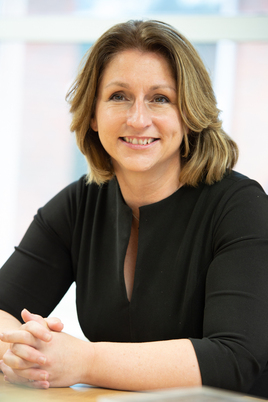 "The regulator identified a wide range of harm across all the sectors where firms have ARs.
"At the heart of the issue, the FCA pointed to principals not performing sufficient due diligence before appointing an AR or inadequate oversight and control after an AR has been appointed.
"Going forward, the FCA wants well-resourced principals with the resources to undertake a more hands-on role in ensuring regulatory compliance in promoting finance and insurance products."
Evidence of 'harm'
The FCA claimed to have uncovered clear evidence that principals had more complaints per £1 million of revenue than non-principals.
The position was particularly apparent where principals were of a smaller scale.
The FCA found that principals were often unclear about their regulatory responsibilities for their ARs and provided insufficient oversight of them.
It found that the situation had been exacerbated by inadequate controls for regulated activities for which they have accepted responsibility.
Principals' reponsibilities
AutoProtect Group said the FCA's hardened stance had served to re-emphasise the business' responsibility to ensure that its ARs are fit and proper and comply with all FCA rules.
The business said that "there can be no doubt that the proposals will require significantly more time, effort and cost for dealers" as principals are required to have the necessary people, processes, technology, facilities and information to better oversee their ARs' activities.
Williams said: "At AutoProtect, we have the resources and backing to fulfil the FCA's remit and, as always, we will ensure our retail clients are kept abreast of the changes required.
"Our role is to help dealers promote F&I services fairly, compliantly and ethically working as a part of their team. I'm sure we will be working together even more closely and as seamlessly as possible."
The FCA has announced that it will cracking down on problem firms with a larger team.
It is recruiting 80 new employees to work on the initiative, as part of its three-year strategy that aims to see consumers and small businesses benefit by at least £11 for every pound spent on its operations.
Last week AM reported on the acquisition of ITC Compliance by Fortegra Group, a global speciality insurer.
ITC Compliance reportedly holds over a 1,000 UK car retailers' FCA permissions, including several of the AM100.