A new Compliance Forum, centred around three half-day events, is hoped to help British Vehicle Rental & Leasing Association members improve their understanding of the ongoing "period of remarkable regulatory realignment" and the future of motor finance.
Each forum programme will present the opportunity to discuss compliance best practice and explore issues directly with regulators, lawyers, compliance experts and their peers. BVRLA members can subscribe to the full Compliance Forum programme, plus exclusive content and a digital networking platform.
The first event, on April 20 at London law firm Shoosmiths, will focus on "Compliance in the Age of Consumer Duty" and it will include keynote speeches on commissions and the Consumer Credit Act (CCA), plus panel discussions exploring the FCA's Consumer Duty regime and what motor finance will look like in 2030.
Already confirmed speakers and panellists include the Financial Conduct Authority, the Finance & Leasing Association, Fleet Alliance and Green Finance Institute, and they will also be joined by analysts and BVRLA representatives, while legal specialists from Shoosmithts and DWF Law will host the forums and provide further expertise.
Shashi Maharaj, BVRLA's director of legal and membership, said: "The vehicle leasing and mobility services sector is experiencing a period of remarkable regulatory realignment. Compliance has dominated the agenda over the past twelve months and shows no sign of abating.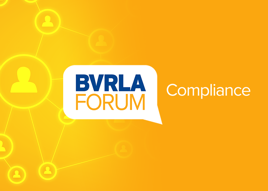 "Our members have a duty to their customers to be in step with any regulatory changes. We have a duty to equip them with the knowledge to do that effectively and this new Compliance Forum offers exactly that. We have a stellar cast of expert contributors lined up. They will explore the topics that compliance professionals simply cannot afford to ignore."
Richard Humphreys, head of consumer credit regulatory at DWF Law, added: "Compliance cannot be viewed as just a pre-packaged tick box exercise. All the relevant regulators are pushing for an informed and tailored approach, based on both principles and outcomes.
"In that environment, keeping firms and management safe requires members to really understand what the regulators are after, to then demonstrate that they deliver on both the letter and the spirit."
Last autumn the BVRLA's Leasing Broker Conference, warned members to act quickly to establish a framework of how the Consumer Duty will be addressed in every aspect of their business before submitting their plan, ahead of its implementation this July.