Advertisement feature from CDK Global
By Marcus Dacombe, Product Marketing Director (International), CDK Global

Consumer behaviour is better understood today than ever before, as intricate algorithms and smart software are used to collate online habits and dissect big data to predict purchases. Online businesses have been created with consumer behaviour in mind, delivering the perfect boxset, music track or gift directly to our screens. Consumers have become so used to ultra-personalised marketing that they compare other retail interactions to this standard, and they just don't stack up.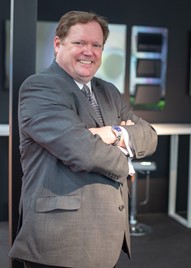 If the automotive industry wants to engage new customers, get them into dealerships, into cars, and maintain loyalty, then it needs to consider not just selling cars and service but rather selling car ownership experiences
CDK Global studies wider retail trends and follows global best practice to create as realistic a future as possible. For our industry CDK has identified five global automotive industry trends which will transform retailing and should be considered in order to exceed customer expectations into the future.
Consumer power is real; they are in the driving seat for so many retailing experiences that the same is expected when buying a car. Omni-channel operations such as OEM brand centres, shopping mall outlets, and concierge services are becoming more usual in automotive retail. Dealers have to be prepared to offer 24*7 services and multi-channel access that seamlessly takes consumers on a car owning journey.
Digitally enabled future formats. Many retailers already blend online and offline – even Amazon is opening high-street stores to deliver a more human experience. Automotive retailers need to consider where digital tech can best enhance consumer touchpoints, from self-service test drives to subscription-based ownership models.
Curated content, information delivered to a specified individual, is becoming increasingly sophisticated. The more consumers use digital channels, the richer the information retailers can gather, allowing them to curate the right product, at the right price, at the right time – nudging rather than pushing customers towards decisions.
Assisted Reality (AR) seems the preserve of hard-core gamers, but smart businesses are looking at how AR technology can better service consumers. In other industries it's being used to manage the small things that matter and deliver operational efficiencies (e.g. KLM uses AI chat bots to handle booking, check-in and luggage enquiries). It's not a huge leap to see how dealerships can use AR to connect fragmented processes for a better consumer experience.
The API economy is here, an ecosystem of interconnected companies and technologies, providing a framework to develop for the future. It is a brave new world for the automotive industry, as we look to find new and more customer-centric ways of working together, but the possibilities are manifold.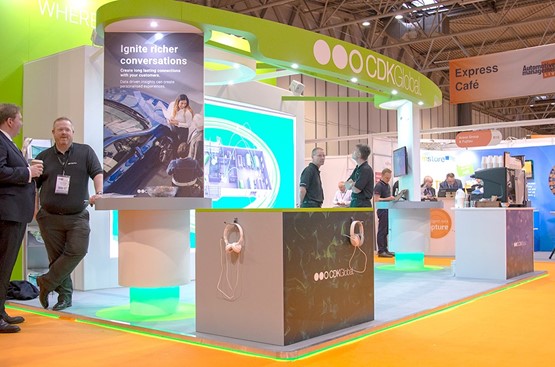 If dealers want to navigate the inevitable future a mind shift is required - becoming retailers, not dealers; enabling consumers to use cars rather than own them; nudging instead of pushing buyers and collaborating not competing with other industry players. The rules are still being made, nothing is set, it's there to play for, just join the game.
About CDK Global
With more than $2 billion in revenues, CDK Global (Nasdaq: CDK) is a leading global provider of integrated information technology and digital marketing solutions to the automotive retail and adjacent industries. Focused on enabling end-to-end automotive commerce, CDK Global provides solutions to dealers in more than 100 countries around the world, serving approximately 30,000 retail locations and most automotive manufacturers. CDK solutions automate and integrate all parts of the dealership and buying process from targeted digital advertising and marketing campaigns to the sale, financing, insuring, parts supply, repair, and maintenance of vehicles. Visit cdkglobal.com.
For more information about CDK Global in the UK, visit www.cdkglobal.co.uk.
Contacts
0207 68071409
---