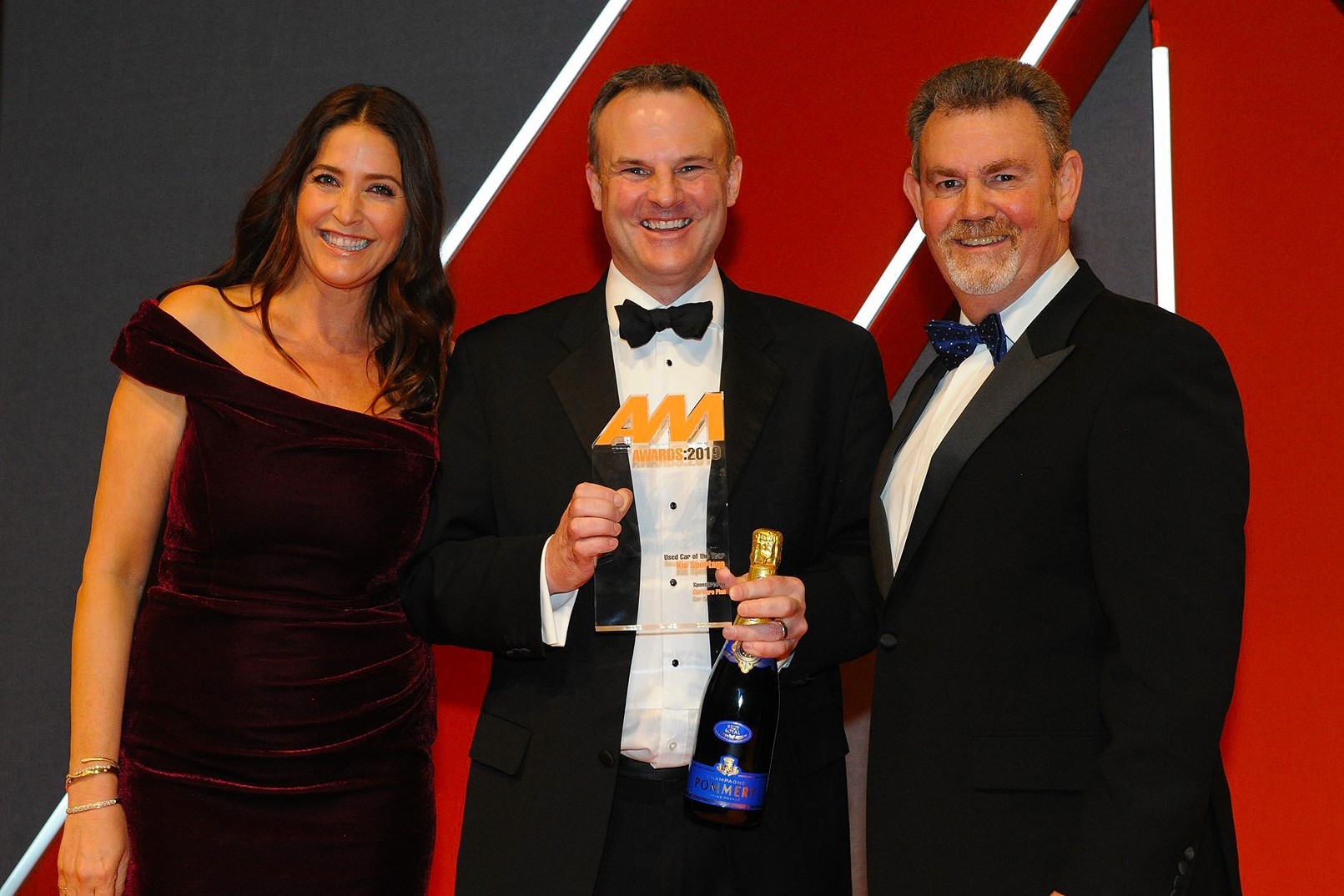 For the fourth consecutive year, the Kia Sportage has won over AM readers to be named Used Car Of the Year.
The popular family SUV is praised for its seven-year warranty, economical engines and excellent drivability.
An all-new model was introduced in 2016 and early examples are already beginning to change hands for as little as £11,000, making it a strong contender against the class-dominating Nissan Qashqai.
The previous generation car continues to draw in buyers too, with many examples still covered by the manufacturer's warranty. It was named the fastest selling used car by Auto Trader in 2017.
Demand for the new Sportage remains high, with the Society of Motor Manufacturers and Traders (SMMT) naming it among the top 10 most sold cars in 2018.
It accounts for more than a third of Kia's annual registrations in the UK and its future success in the used market is unlikely to be affected by a shortage in demand.
A wide range of engines and trim levels means there is a Sportage to suit almost all tastes. Cheaper and more frugal models are preferred by the budget-conscious, while range-topping all-wheel-drive versions provide a fitting alternative to the premium-badge models.
Bolstered by keen growth in demand for SUVs, Kia's aggressive pricing policy when the Sportage was sold as new means the sat-nav, leather seats and panoramic glass roof often specified for many Sportages are attracting buyers seeking premium-level comforts at a reasonable price in the used car market.
Fuel economy for the fourth generation of the Sportage ranges from 36mpg with the 1.6 T-GDI petrol to 61mpg with the 1.7 CRDi diesel.
Finalists: Audi A3; Ford Fiesta; Nissan Qashqai; Volkswagen Golf; Volvo XC60
Award sponsored by Car Care Plan