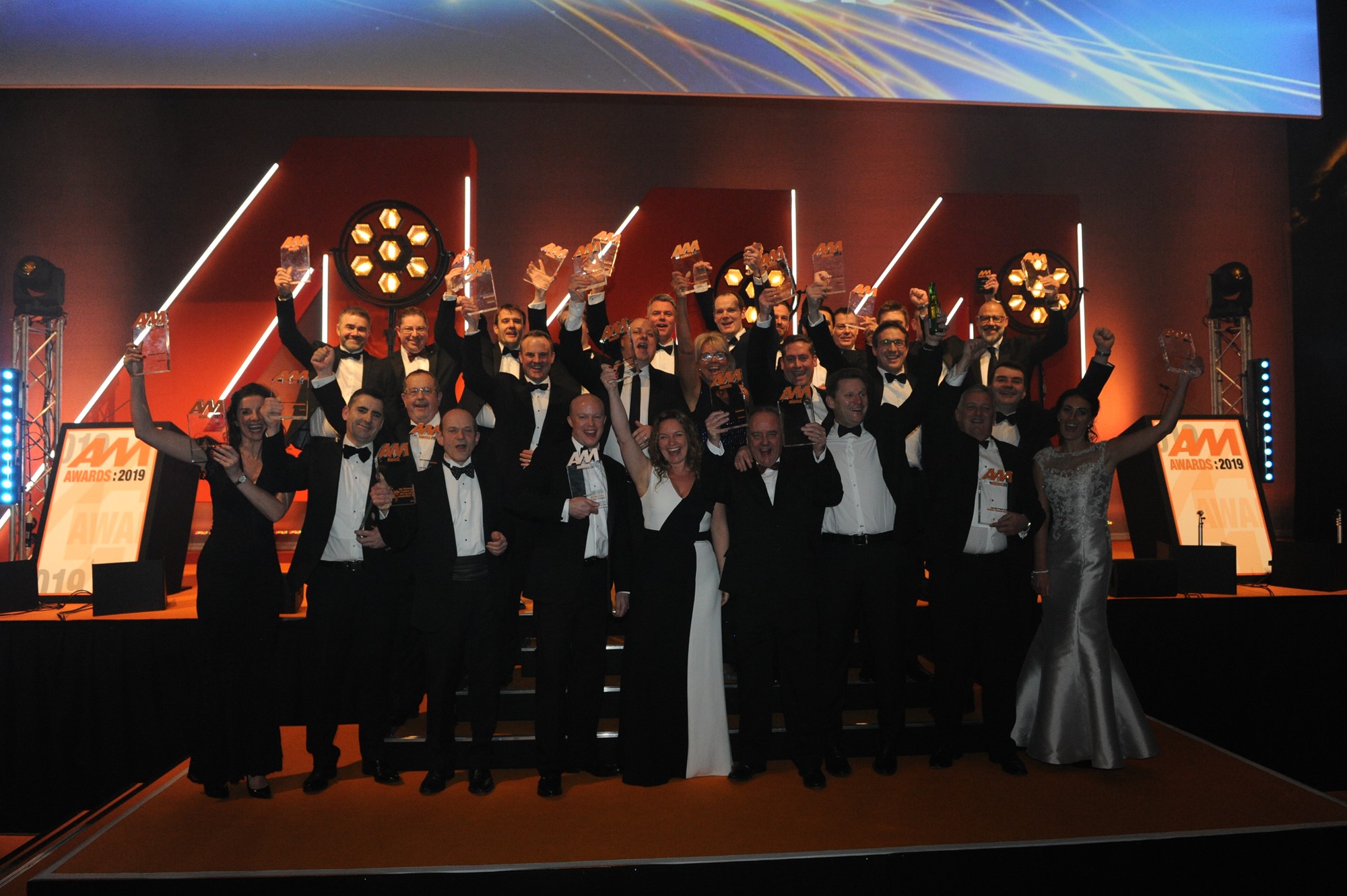 Success at the AM Awards has become the benchmark by which the industry judges itself.
Each year shortlisted companies and members of the automotive industry great and good gather at a gala evening to celebrate the success of the past year.
The presentation evening itself is always a spectacular occasion and the winners enjoy extensive publicity and widespread recognition for their achievements.
The AM Awards and is now firmly established as the industry's leading award ceremony.
As a result the awards command widespread attention locally, regionally and nationally via media coverage, web streaming, promotional collateral and highly distinguished supporters and guests.
Award winners will be announced at a glitzy gala event to be held in February 2020.
Sponsorship is a great way of reaching people working in the sector as well as the wider business community right across the UK. That's why we pay very close attention to making sponsorship good value for all of our supporters. A principal benefit is that it associates your organisation with an event that is successful, creative, dynamic, well established and greatly respected.
The AM Awards offer a variety of sponsorship opportunities and advertising packages.
For further details about all available opportunities, please contact Sheryl Graham on 01733 366467.
---
AM Awards highlights video