Imperial Cars has invested in opening a used car supermarket in Wembley, North London, at the former Mercedes-Benz Park Royal property on the North Circular.
The company has ambitions to operate 20 sites and has expanded rapidly in recent years as far as Scotland, opening eight new branches in two years.
The Wembley opening takes it to 15 sites and has followed its recent PDI centre at Royal Portbury Docks, Bristol, and its Eastleigh, Southampton site.
Mike Hawkins, sales director at Imperial Cars, said: "We're absolutely over the moon with our recent progress despite challenging market conditions for our competitors.
"Our strategy of keeping prices low and preparing cars to a drive-away no-delay standard has seen us prosper at a time when others are struggling.
"Our new showroom replaces Mercedes Benz Park Royal and boasts the ability to hold 100 cars in stock."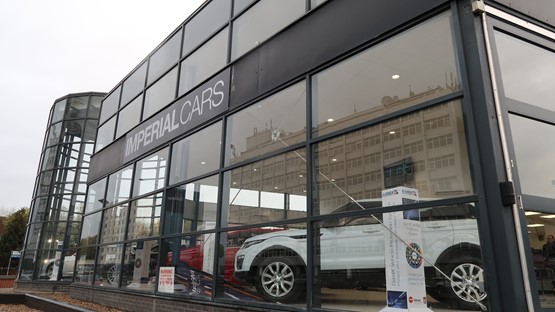 Its national expansion has continued with Imperial Cars acquiring and opening 8 new dealerships in the last 2 years, which sees the company run 14 sites and 11 service centres across the UK and Ireland.
It aims to have 20 used car retail sites by the end of 2019, meaning it will have more than tripled its operations in the last three years.
Hawkins continued "What excites us is yet more job creation, which offers many the chance for positivity just in time for the new year.
"We're proud of our workforce, their commitment to the company and their dedication to delivering excellent customer service".
The company won the Best Used Car Dealer (Independent) Award at the AM Awards 2019.
Mike Bell, managing director of Imperial Cars, said: "Future-proofing our businesses allows us to keep acquiring and supplying brand new dealerships for our growing national customer base, and opens up the opportunity for the provision of de-fleet, vehicle refurbishment and vehicle imaging services to anyone who needs it."