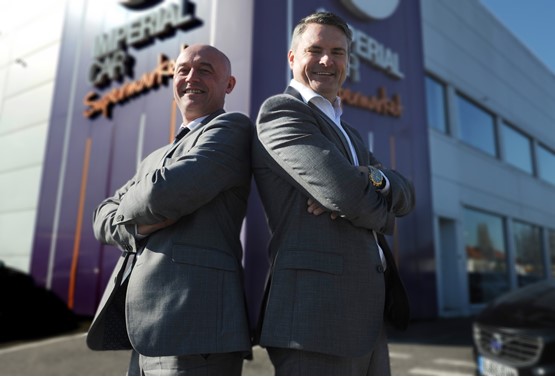 Imperial Cars is on a march. As many franchised dealer networks consolidate into fewer, larger locations, the modest, empty showrooms left behind are Imperial's opportunity. Now at 12 outlets, with two more opening within weeks, it aims to have 20 operational in 2020 as it builds a national brand.
This year, the company's support functions – across accounts, administration, customer contact centre, HR, IT, marketing, purchasing and senior management – will move into a 16,500sq ft, two-storey open-plan office at the Botley Grange Business Park in Southampton.
With parking for about 100 staff, meeting and training rooms, a gym and shower facilities, canteen and kitchen areas, Imperial House has undergone a £1 million refurbishment and another £750,000 fit-out of office equipment. The property will allow the group to gather its teams together from four existing locations across the city under one roof for the first time, and Mike Bell, Imperial's managing director, believes it signals that Imperial is firmly in its next stage of corporate development.
"We're already a good place to buy a car from, there's not many places better than us. We look after people the right way; we prepare the products really well; we have really nice environments, and really good people to deal with. One of my personal aims this year is to be a really good place to work at as well. There are very few used car operators that really focus upon their people at work being in a good place," said Bell.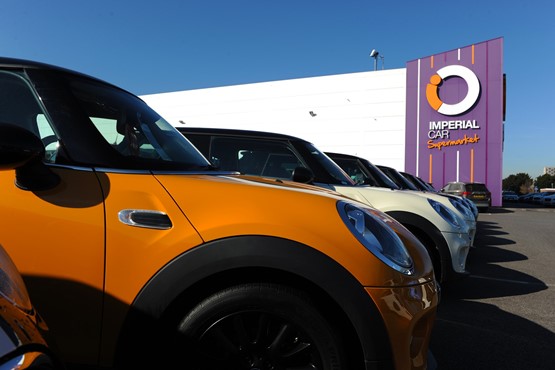 The corporate headquarters is just one part of Imperial's preparations for the future. It has already invested heavily in technology. Imperial developed its own sales and stock management system, ImperialNet, which is supported by its Pinewood Pinnacle DMS, and which keeps the management team abreast of critical daily performance measures, from stock preparation and showroom footfall to deal creation and profitability. Its preparation centres are equipped with 360-degree imaging systems that automatically feed into the stocking system.
Imperial's website and back office are readying to provide fully online sales, when customers demand it. A small in-house team of developers and content creators is responsible for keeping its website efficient and user-friendly. Operations director Neil Smith believes once consumers are on the site, looking at cars for sale, they should not need to go anywhere else for information, so all stock is accompanied by dozens of images, a finance calculator, condition reports, provenance checks, the V5 and MOT status, and service history.
"They shouldn't need to ring or email us with any questions about the cars, as everything there is to know is already clearly displayed. The only time they should ring us is to ask whether the car they're looking at is still available," said Smith.
In the background is Pinnacle, but from the point of deciding what to purchase through to the point of invoicing a sale, everything is managed through Imperial's own software. CRM, marketing, photography, preparation, logistics and deal creation are all trackable.
Smith said: "We've spent an awful lot of money and time developing those systems, and next for us is a complete coding revamp of our website. We'll rewrite it from the ground up and integrate it with our back-end systems." The user experience on the website has been well ahead of the industry, but Imperial wants to keep pushing forward.
"It's about putting everything there for the consumer to digest. Omit nothing, be transparent. It sounds trite, but we are transparent. Look at our website. We even say if it's a previous lease car or daily rental, or if from the service stamps we suspect it may have been used as a taxi. If there's a doubt, we'll say.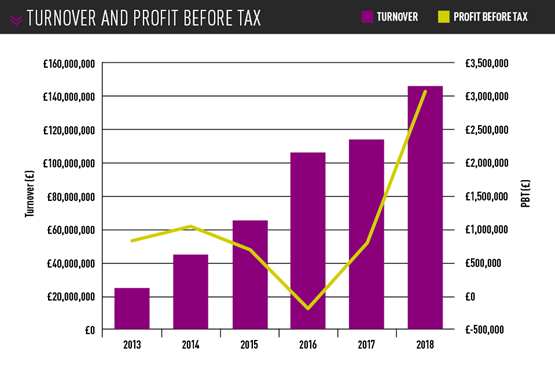 "We're really about giving the consumer every reason to buy a car, and no reason not to," Smith added.
Bell said Imperial's growth opportunity is coming "because we're really good at what we do, and a lot of people aren't".
Although Bell doesn't believe most people are comfortable buying a used car online at the moment, a network of more than 20 sites would give Imperial Cars a ready-made delivery centre network for when that happens.
"We need to try to fill a lot of gaps in the UK and in doing so you're more likely to become a household name than if you've a few big sheds in the car supermarket model. They'll stock between 500 and 1,000 cars at four or five locations, and that's it. It's cost-prohibitive to use these as distribution centres, and highly unlikely someone will come back to have their car serviced.
"If we can get lots of little dots on the map, we spread our name, and when things do progress to online sales we have distribution and collection points dotted around the UK. We want to be as much like a franchised dealer group as possible," he said.
Imperial targets showrooms vacated by franchised dealers. In the past 24 months, it has moved into outlets previously occupied by Audi, Honda and Land Rover, which closed and relocated due to corporate identity demands. Unlike car supermarkets' 'sheds', Imperial's sites need to hold 100 to 150 cars at most. The company is particularly keen to fill a large gap between its sites in Leicester and Edinburgh. It is in advanced negotiations on two leasehold properties along the north-east coast, and is searching for suitable sites in Yorkshire.
Smith acknowledged that expansion comes with growing pains, and Imperial does have periods of consolidation, when the focus is on bringing new sites up to a consistent, optimum performance rather than launching in new locations. He said experience has shown the group that new sites do well for the first couple of months, but there is often then a dip before performance rises again at six or eight months.
Smith said the structure of the company means dips at sites will not cripple the business, whereas a 500-1,000 car supermarket would quickly feel the pressure. Across the group, monthly sales volume is 1,200 to 1,500 units. Turnover in the 2018/19 financial year is expected to be £220m.
Once Bell achieves the medium-term ambition for 20 successful outlets, he wants the business to be capable of expanding further next decade, with the accompanying increase in central support as necessary.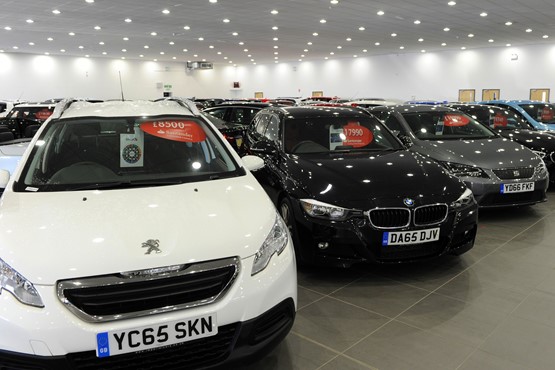 "This makes us a bit future-proof. Now we're bursting at the seams in places, but this means we can go to the 20 sites easily and well beyond that without feeling the strain," he added.
Bell hopes the head office will emphasise to Imperial's major suppliers that it is very serious about doing business. They're still welcome to see the dealerships in operation, but there's now a very different, more relaxed environment for building partnerships.
After it was pointed out that having a corporate headquarters is typical of many major franchised retailers, but less so among used car supermarket chains, Bell said: "It's true, but there's something in that statement that sticks with me a bit – you used the words 'car supermarket'."
"We're no longer Imperial Car Supermarkets. Now we are branded Imperial Cars. We're really akin to all those big dealer groups out there, but we sell lots and lots of used cars, giving choice and the best possible service and value. Go to a typical franchised dealership, generally the consumer won't get the best possible value or the best possible choice, but they might get a really good service. So we want to offer all those things."
After previous major ID50 used car retailers CarShop and The Car People were acquired in recent years, some industry observers had suggested Imperial's rapid expansion was a sign it was building the business up until it was ready to sell. But Bell said there is no exit strategy, adding that he and his fellow shareholders are enjoying building the business and can reap the rewards while remaining in control, rather than answering to a parent group. "Buyers will make changes," he said.
Expansion is being done at relatively low cost, typically through leasehold properties, and funded from cash reserves, with operations funded through multi-million-pound stocking lines. Bell said the group "can be entrepreneurial" about sites. The decision comes down to the overheads of a site and the potential returns – the desire is a minimum return-on-sales figure of 2%, but he believes some outlets can achieve double that.
Smith said: "If we're presented with an opportunity on a property that makes sense in terms of our cost base and expected return on investment, why wouldn't we take it?"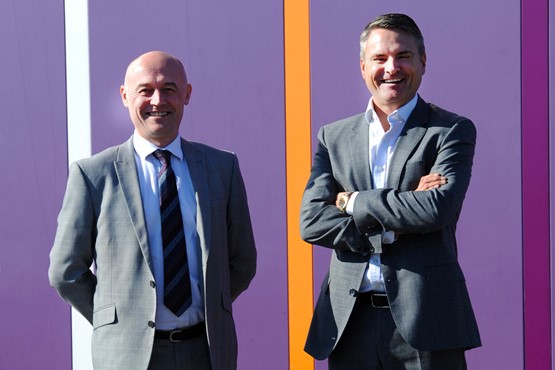 Bell has four shipping containers full of furniture and signage bought in bulk from the Far East ready. New showrooms can be operational between two and four weeks after signing the lease and receiving the keys. Management comes from existing staff, and new recruits are sought locally.
Imperial has softened the showroom experience in recent years. There is no pressured sell, but customers will be spoken to within a few minutes of coming on site. They are asked a maximum of three questions in the 'meet and greet'. Firstly, "Are you appointed?". If not, then "Are you here to see a particular vehicle?", because some people will have found the car they want on the website, but don't want to inform the dealership they're coming. And, if not, then "Is there a particular brand or model you're looking for". The sales executive will then briefly explain the quality and preparation of Imperial's cars and leave the customer alone for 10 minutes or so to browse. Smith said it's about being attentive, but not pressuring.
Imperial uses JudgeService CSI surveys plus video and phone mystery shops to monitor the customer experience. Almost half of sales executives' remuneration is based on their CSI performance, to keep the onus on giving a great experience. Issues are tackled in one-to-one performance reviews for all sales staff, handover specialists and site managers. Sales people are shown their video mystery shops, and asked to critique themselves.
On the path to being a national business, last December the company committed to a 12-month radio advertising campaign on TalkSport to begin building Imperial Cars' brand awareness nationally. Smith said it had previously run marketing campaigns local to its new site openings, but the cost of these mounted up, so a national campaign made sense instead. TalkSport's audience of mostly 25- to 50-year-old men fits Imperial's target market, and its desire is that some brand recognition is built even in areas not yet home to one of its dealerships, so that as it expands into new regions it's not a completely cold start.
About 90% of Imperial's marketing is done online. Armchair Marketing manages its search and social marketing. In addition, Imperial sponsors organisations close to its dealerships: Northampton Town FC and Halesowen Rugby Club, for example. Each branch's sales manager gets a fund to sponsor local school teams, shows and events.
Bell said: "If someone is going to change their car, generally they'll look online. They'll search, they'll be a certain radius from your location and they'll find you anyway." He said 90% of Imperial's business comes from people within 50 miles of its dealerships.
Smith added: "We'll deliver a level of footfall that should be enough to fulfil target, as long as their conversion is at the right level. But we can't nationally keep spending more and more to increase footfall, so the responsibility is on the sites to deliver conversion and to look at their local area and find what they can do."
Imperial has looked into a 'deliver-to-the-door' service in the past three years, but the management team is unconvinced there is enough demand yet. Imperial's "hybrid solution", said Smith, is 'Click, Call, Collect'. Online or over the phone, the business will pre-approve the customer for finance, and guarantee their part-exchange value based on the customer's description. The customer then makes an appointment to come in, have the part-exchange inspected, test-drive their chosen car and sign the documents. They'll typically drive away within an hour. That compares with about three to four hours for a normal showroom experience.
Smith said 8% to 9% of Imperial's monthly custom is through Click, Call, Collect. Of those customers, about 99% leave with a car. That compares with a 45% conversion rate for customers who visit the showroom for their full purchase process.
"For us, it's a stepping stone to that delivery point. We fully expect in the next 12 to 24 months to begin deliveries. We're confident now we could deliver the cars in terms of quality – it's more a resource and process issue. If we're delivering, we'd need to send someone capable of assessing the part-exchange, who's SAF (Specialist Automotive Finance) accredited to do the finance sign-up at home, and if we begin delivering 300 to 500 cars a month we have to really gear up with transport. It's a massive resource."
Smith said online could be bringing "the demise of the tyre-kicker" because customers are ready to buy, and the industry is still guilty of putting barriers in the way. "It's making sure we allow the customer to buy that car."
Vehicle preparation
Imperial has one PDI centre, at Eastleigh, which serves its dealerships in the south of England. By May, it will open a second on an 11-acre former BCA import centre at Portbury docks, Bristol, which will prepare cars for all sites in the midlands.
Centralised PDI ensures consistency of process and quality, said Smith. It takes the responsibility away from individual sales managers who may try to save a few pounds by not repairing a scuffed alloy wheel, for example, and in doing so risk a promised quality standard.
On average, the process takes eight working days from a car being acquired to being on a forecourt. But the car will be marketed online during this time, as the PDI centres also have 360-degree photo booths.
Bell said from these, and the information flows coming through their management system, Imperial gains the ability to shift its stock acquisition criteria temporarily. If the business is awash with grade one cars, which require little refurbishment and leave the body repair teams low on work, Imperial's buyers will be told to source grade two or three cars, at a price which allows for reconditioning.
On average, Imperial is investing at most £470 per unit in cosmetic and mechanical refurbishment. Cars at auction that will require more than that are rejected. Imperial's buyers use an in-house tool, Buyer Assist, to identify which cars suit its stock profile. This tool takes auction catalogue feeds, enables buyers to filter available cars to the group's requirements, price back from retail, and then at the auction they can examine the car, note any cosmetic damage and the tool calculates the repair costs and the profit margin desired so they can factor these in when bidding.