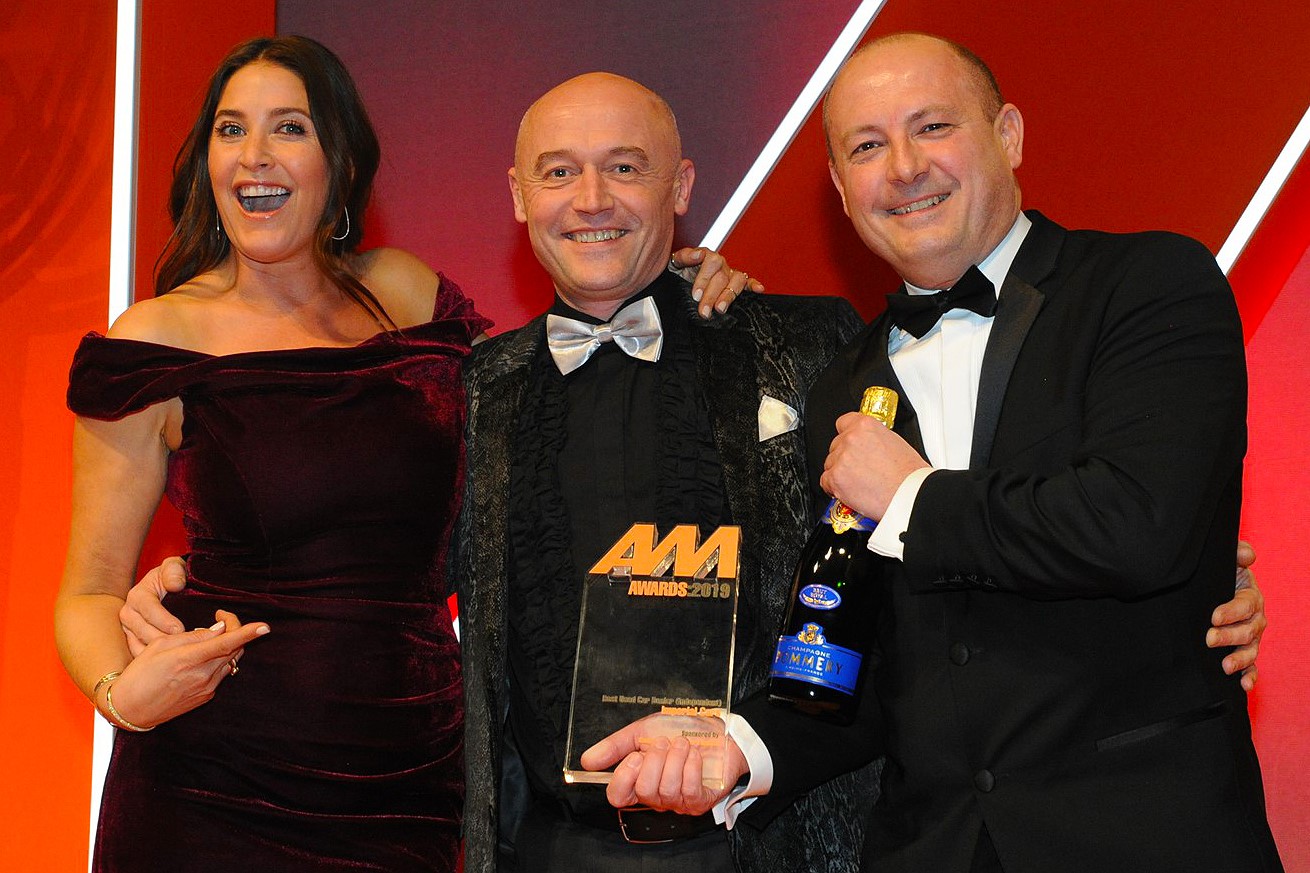 For the past three years, Imperial Cars' principal focus has been on improving service levels. In 2018, this came to fruition with an overhaul of the sales process, reducing the pressure on customers to buy a car.
The transition to the "soft, less pressured 'meet and greet'" was accompanied by giving sales staff access, via a tablet computer, to historic data on a customer's contact points, such as live chat, email enquiries, finance calculator, car searches and shortlisted vehicles, as well as their journey on imperialcarsupermarkets.co.uk.
It means staff at the company's 11 locations don't repeat a process a customer has already been through, or recommend a car they have already dismissed. Advice on alternatives is only offered if the customer is undecided after a test drive.
The consumer appetite for a more accelerated buying process has led to the introduction of the 'Click, Call and Collect' service. This requires the customer to be present at the showroom with their part-exchange only for the test drive and paperwork signing, before driving away. Of customers using the service, 98% buy a car from Imperial Cars.
It also claims to have more details online about its cars than any other dealer, including documentation such as the V5, MOT status and service history. Stock displays are accompanied by a condition report and extensive images.
Imperial Cars' three-year strategy has led to a 22% year-on-year increase in turnover, 344% increase in profit before tax and average unit margin per used car sold up 23%.
Its CSI rating has gone up from 81% to 88% and an average JudgeService score of 4.3 out of five. Some 90% of customers would recommend the business.
Highly commended: Thame Cars
Finalists: Alexanders Prestige; Carbase; Cartime; MB Motors Ballymena; Motonet.com
Award sponsored by Santander Consumer Finance

The sponsor commented: "Imperial Cars is a hugely deserving winner of the Best Used Car Dealer (Independent) Award which Santander Consumer Finance is proud to have sponsored.
"Supporting dealers in building mutually profitable businesses and providing excellent customer service is the focus at Santander Consumer Finance. Imperial Cars has worked hard to become one of the UK's leading prestige car dealerships and the award which called for dealers to demonstrate the wide range of skills and processes needed to be a success in the used car market underlines their achievement.
"The company is committed to putting the customer first at all times while remaining committed to expanding its business. That has delivered growth in sales but also a world-class car buying experience both online and in its showrooms.
"It's a winning approach that Santander Consumer Finance fully endorses as we work to help our dealers prosper as part of our long-term commitment to building a sustainable partnership."