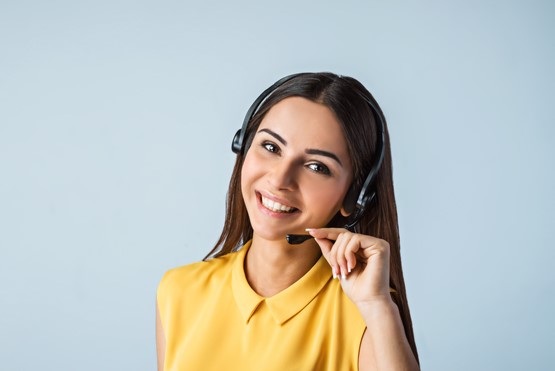 For more than 20 years, Interactive Marketing has been helping UK dealerships speak to customers by phone, to book sales, servicing and MOT appointments.
During 2019 alone, Interactive made over 1.5 million phone calls to automotive consumers, racking up thousands of appointments for dealerships in the process.
In this exclusive feature, Interactive Marketing shares six secrets that make for more effective outbound calls. These steps can be implemented today, helping dealerships across the country achieve higher rates of success from their customer contact.
Ready to win more appointments?
Book a consultation with one of Interactive Marketing's automotive experts to learn exactly how to win more sales, servicing and MOT appointments by phone.
Call 0330 122 0750 or email theteam@interactivemarketing.co.uk to learn more today.
1. Your phone calls are only as good as your data
Data is the most valuable asset your dealership holds. But not all data is created equally. That's where data cleansing comes in.
Over time, customer data becomes outdated. Some customers change location or take their business elsewhere, and there is no longer a benefit to contacting them by phone.
Which is why we recommend regularly cleansing all of your data by way of outreach phone calls.
Data cleansing allows you to remove bad data from your customer database, to ensure that the time your sales and aftersales departments spend on the phone is put to good use.
Data cleansing calls are also a great way of sparking new conversations with customers who might be looking to upgrade their vehicle or learn more about a service you offer.
2. Natural conversations are key
In this current climate, telephone calls are the closest thing we have to face-to-face contact when speaking to many of our customers. That's why it's important to keep phone calls as human as possible – and to avoid scripts at all costs.
A restrictive and unnatural script is not only a turn-off for your customers, but it can also stop your dealership from getting the most out of calls.
If your call script is laser-focused on just one outcome, your call-makers could miss other obvious revenue-generating opportunities.
That's why we recommend that you ditch the script when making your outreach calls. Instead, plan calls that have a loosely-set end goal but that allow for natural conversations to take place between you and your customers.
3. Increase your success rate with out-of-hours calls
Teachers, nurses, office workers, shop assistants, train conductors; these are just some of the thousands of potential job positions held by the customers in your database. These are also job positions which make it very difficult to pick up the phone during typical 9-to-5 office hours.
That's why it should come as no surprise to you that when an outreach call campaign includes calls made outside of these hours – up until 8pm – the success rate climbs noticeably.
Even with the best data, the best call-makers and the best messaging in the world, your outreach activity is pointless if your customers don't answer their phones.
That's why we recommend trying to reach your customers outside of office hours.
4. Listen more than you talk
Your customers didn't ask for you to call them. But that doesn't mean that they don't have things on their mind. You shouldn't consider your outreach calls as one-way traffic; once you listen to your customers, you'll discover all kinds of revenue and customer experience opportunities that are hiding in plain sight.
Whilst it's correct to suggest that outreach calls should be done efficiently, this shouldn't come at the cost of failing to have real conversations with every customer you speak to.
And real conversations are about both talking and listening.
That's why we suggest making a conscious effort to listen more than you speak in your outreach calls, even if the customer seems to be taking the conversation down an entirely unrelated avenue.
For a few extra minutes of call time per customer, the upside here can be more than worthwhile.
5. Be ready for anything
Customers are unpredictable. It's impossible to second guess what might be on an individual's mind when they answer your phone call. And a quick call about a service being due can quickly morph into something else entirely.
That's why it's important to be able to sign-post your customers in the direction of any product or service your dealership offers, even the ones far removed from the reason for your initial call.
In the minds of your customers, whatever the job position of somebody calling from your dealership, they are their current point of contact for your entire brand. And, as customers often do, many will have questions relating to new vehicles, finance options, additional services, and more.
For this reason, the person making your outreach calls should be willing and able to communicate with every department inside of your dealership with ease.
6. Give confirmation at the end of the call
There's only one thing that all outreach calls have in common; they all come to some kind of conclusion. Whatever the outcome, your customers will appreciate it if your call-makers are in the habit of summarising the call before disconnecting.
"I have booked your servicing appointment for next Tuesday, 12th November at 4pm. We'll see you then" not only offers clarity to a customer at the end of an outreach call, but it acts as a call to action for the date and time of an appointment to be added to a calendar or diary.
Research shows that the leading cause of missed appointments is a customer forgetting the date and time of their booking. An end of call confirmation helps to reduce the chances of this happening.
With over 20 years of experience, Interactive Marketing helps dealerships talk to more customers, book more service appointments, and create more sales leads.
Phone 0330 122 0750 or email theteam@interactivemarketing.co.uk to learn more.