The Scottish Motor Trade Association (SMTA) has gained confirmation that car dealers are permitted to continue with click and sales amid tighter COVID-19 lockdown regulations announced yesterday.
SMTA chief executive Sandy Burgess said that he was "delighted" to receive confirmation from the Scottish Government that the car retail sector would be able to continue selling vehicles as the country continues to battle the pandemic.
Speaking to AM this morning (January 14) Burgess said: "I am delighted to receive the news. It's a sensible and pragmatic outcome. Some members are relying onclick and collect right now, while others don't want to do it, but this clarification ensures that the option is still there and that's vital for the sector as a whole."
A memo received by Burgess last night delivered clarification of the new lockdown ruling in Scotland, announced by First Minister Nicola Sturgeon yesterday. It stated:
Outdoor car lots are currently essential retail in level 4.
Current stay at home requirements are that you should only leave your home for an essential purpose. As has always been the case for areas in level 4 people should not be going to car lots to browse for vehicles that are not required.
New regulations coming into force on Saturday mean that people will only be able to go to a dealership to collect a purchased vehicle or to deliver or collect a vehicle for a repair, service or MOT.
People in Scotland face further lockdown restrictions from Saturday, which will see rules around takeaway and click and collect services tightened.
However, car dealerships have been classified shops selling essential items - such as clothing, footwear, baby equipment, homeware and books - which are still allowed to offer click and collect.
News of the continuation of click and collect in Scotland could provide reassurance for retailers in England, Wales and Northern Ireland after reports yesterday of a widespread move to axe such sales for anything other than supermarkets.
Burgess said that he acknowledged Sturgeon's move to tighten click and collect sales for many retail outlets had been motivated by a desire to tackle the issue of people congregating outside stores.
He agreed that there was "absolutely no comparison to be made between to car dealership and a high street store like Argos", and said: "I think (Nicola Sturgeon) understands that. Our members are providing a safe, outdoor service via scheduled appointments. The aim of the new legislation is to stop queues, congregations of people, particularly indoors."
Burgess said that allowing click and collect in car retail would make part-exchanges safer, allowing cars to be delivered by a customer and set-aside for a period of time, rather than driven away following a vehicle delivery.
He also acknowledged the current role automotive retailers serve in helping to mobilise the nation. He said: "People are being urged to be mobile to go and be immunised with the vaccinations right now, but deterred from using public transport.
"Private transport and our sector, therefore has an important role to play."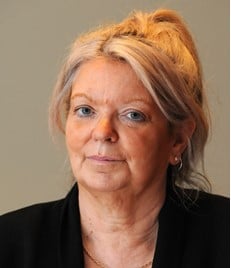 Commenting on the news that Scottish car retailers will be allowed to trade after Saturday's rule changes, National Franchised Dealers Association (NFDA) chief executive, Sue Robinson, said: "Following continuous discussions with our franchised dealer members in Scotland and the relevant Government departments, it is positive that the Scottish Government has confirmed with the NFDA that 'click & collect' and delivery services of vehicles bought online can continue.
"Franchised dealers have demonstrated 'click & collect' and deliveries can be performed in a COVID-secure way protecting the health of colleagues and customers.
"This will allow our members to continue to offer a safe option to all those that need to buy a car during these challenging times."