Car retail's staffing crisis, a celebration of inspiring automotive women and in-depth insight into the soaring used car market all feature in a packed December edition of Automotive Management (AM) magazine.
Available to read for free in digital form from today (November 25), it reveals how wage inflation and rising vacancies are causing car retailers to question their recruitment and retention strategies, how the Automotive 30% Club is recognising the contribution of the sector's female leaders and how retailers should not panic amid rising used car values and limited supplies.
AM's December content
Marshall chief executive, Daksh Gupta, believes rationalisation might be the best way out of the sector's current staffing crisis. He told AM that OEMs must "follow through on their plans to rationalise the networks, and fast".
In a celebration of the Automotive 30% Club's awards winners, founder Julia Miur acknowledges the organisation's award winners' "outstanding contribution to making our industry more vibrant, exciting, warm collaborative and successful".
And Aston Barclay managing director, Martin Potter, tells retailers to "be brave and continue to buy" as analysts and retailers give their view on the direction of the used car market.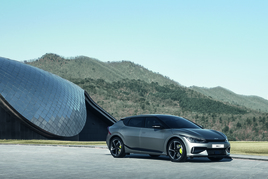 December's AM magazine also brings news of how Kia's EV6 electric vehicle could present a headache for eager retailers after the brand's president and chief executive, Paul Philpott, revealed next year's UK quota of 1,600 cars has already been swallowed up by pre-orders and puts '8 Questions to' MG Motor UK head of sales Andrew Stuart.
Carl Sault, Petronas Lubricants UK market manager, also spends '5 minutes with…' AM to explain the challenges and opportunities available to his business as automotive transitions to electric vehicles (EV).
AM also brings readers its Dealer Recommended section, giving an overview of the suppliers that car retailers rate highly for their quality and breadth of service.
A busy month saw AM reunite car retailers with the return of Automotive Management Live at the NEC in Birmingham. Presentations from the event can be viewed on-demand via the AM Live website now.
Welcome Letter
Reflecting on the significance of the event in Welcome Letter of AM's December edition, news and features editor Tom Sharpe, said: "They say three is the magic number. I sincerely hope it is. One, because I'm now triple-jabbed and hoping for maximum resilience to help me get on with life after 20 months of COVID-19 concerns.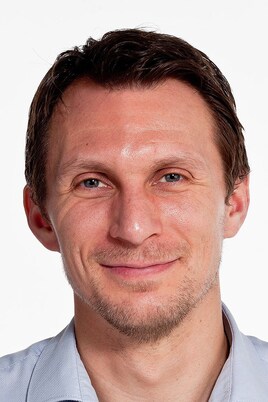 "Two, because AM has now succeeded in hosting its trio of core physical events, in-person, in 2021: a bustling AM Awards in September, followed by a scaled-down AM100 dinner and a packed Automotive Management Live car retail expo.
"The buzz of a busy venue, a packed schedule of seminars and the opportunity to network face-to-face is something we all still have a keen appetite for, it seems.
"And, if meeting up with industry friends and contacts was not enough, glowing feedback from attendees has proven a great tonic for the AM and wider Bauer B2B team.
"An AM Live conference report will feature in your January/February edition of AM.
"As you read this magazine, AM will have already officially counted down the AM100 as part of a webinar – hosted with partners BDO. This can be accessed online, to view on-demand. Your in-depth AM100 supplement also accompanies this magazine.
"But, while we'll continue to bring you all your automotive retail sector news and insight in a range of formats – including the new AM News Show Podcast – it is great to have the feeling that social interaction is finally back on the calendar. Let's hope it's here to stay."