Car-sharing club Zipcar is urging London authorities to accelerate the expansion of the city's rapid electric vehicle (EV) charge points.
The company said the acceleration is essential to meet the Mayor's 2019 Electric Vehicle Infrastructure Delivery Plan, which estimates that London will require 4,000 rapid chargers by 2025.
There are currently only 500 rapid (43kW to 100+kW) charging stations in London, according to Zipcar.
The call was made in Zipcar's 2021 Sustainability Report, which details the company's progress towards its vision for a fully electric fleet by 2025, including the expansion of its EV fleet to over 400 cars.
James Taylor, general manager at Zipcar UK, said: "Much has changed since Zipcar set out its fully electric vision: the climate emergency and its impact have become ever more pressing.
"In response, the UK Government has set clear targets for stopping the sales of fossil fuelled vehicles by 2030, with a focus on switching to electric vehicles.
"But there is more that can and needs to be done. We are at a pivotal moment to make urban mobility more responsible, equitable and sustainable.
"We have made fantastic progress in electrifying our London fleet, adding 90 more vehicles this year, bringing our total to over 400.
"In just three years nearly 80,000 members have driven an electric vehicle. Our ambition is even greater, but we can't do this alone.
"Whilst charging infrastructure has improved in the past three years and it is encouraging to see the Government set out a commitment to support car clubs to go fully electric, significant further investment is needed in the infrastructure if we are to achieve our vision."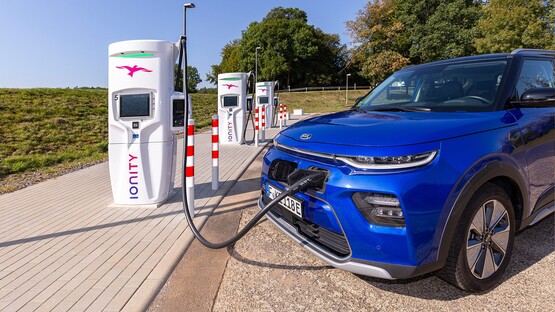 Kia and Audi are among car manufacturers helping to propel the Ionity EV charging network to 7,000 units by 2025 thanks to a €700 million (£592m) funding boost.
EVs will remain the preserve of the rich if Government does not introduce a programme of targeted incentives to help potential buyers, Auto Trader commercial director Ian Plummer has said.
Plummer said Auto Trader data indicated that interest in EVs was "coming almost exclusively from wealthier postcodes", with six of the top 10 EV hotspots in affluent areas of London.
According to Zipcar, however, London motorists may not be enjoting the best ownership experience due to its relative lack of charging infrastructure.
Zipcar's Sustainability Report emphasises the role car clubs can play in delivering zero emission driving in city centres.
The report calls on the Mayor of London to include car clubs alongside other forms of transport in his communications to Londoners to help them comply with the ultra-low emissions zone (ULEZ).
The company said government intervention could lead to long-term systemic change by breaking the dependence on private car ownership and encouraging car owners to switch to car sharing.
The car sharing club is also calling for further policy changes including for discounts to be applied to car clubs such as the congestion charge and for parking permit incentives for EV car clubs.