Electric vehicles (EVs) will remain the preserve of the rich if Government does not introduce a programme of targeted incentives to help potential buyers, Auto Trader has said.
Speaking at a fringe event to today's (November 10) Transportation Day at the COP26 conference in Glasgow, the automotive marketing portal's commercial director, Ian Plummer, warned that the recent rapid increases in EV sales masks a huge divide between wealthy motorists and the mass market.
His comments come just a day after he urged people "not to be fooled" by Society of Motor Manufacturers and Traders (SMMT) used car sales data for Q3 which showed that EV demand up 56.4% in the period.
Speaking at a panel event Plummer called for targeted incentives as he set out Auto Trader's three-point EV manifesto to drive wider EV adoption.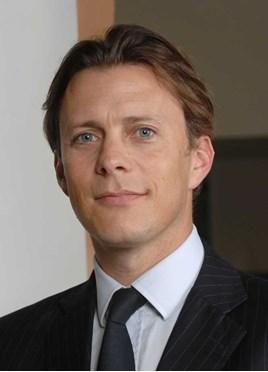 "The UK government's £620m investment in grants for electric vehicles and street charging points, announced last month and referenced again in the Budget, is welcome, but Ministers should consider how that investment is targeted," Plummer said.
"Even if all those funds were used to boost sales it would likely only subsidise about 120,000 vehicles, and even then, it will not bring EVs within the price range of those in middle and lower incomes given the current price disparities.
"The average EV is currently 38% more expensive to buy than its nearest petrol or diesel equivalent while a nearly new volume brand EV hatchback is on average £10,000 more expensive than the equivalent ICE vehicle.
"At present, used EVs only start to make financial sense when they are four-years-old."
Plummer revealed how Auto Trader data indicated that interest in EVs was "coming almost exclusively from wealthier postcodes", with six of the top 10 EV hotspots in affluent areas of London.
He added: "In fact, compared with the car buying average, those with the highest interest in making the switch are twice as likely to have a household income of £75,000 or more.
"The Government and industry has to grasp this nettle if it is to supercharge mass adoption.
"That might mean introducing some kind of means testing. Incentives are needed to bridge the gap for those who simply cannot afford the 'green premium' of today's higher priced EVs."
A landmark deal on zero emission cars and vans has been unveiled today to coincide with Transport Day at COP26 today, with leaders committing to working towards 100% zero emission new car and van sales by 2040 or earlier.
Twenty-four countries, six major vehicle manufacturers – GM, Ford, Mercedes, BYD, Volvo and JLR – 39 cities, states and regions, 28 fleets and 13 investors all jointly set out their determination for all new car and van sales to be zero emission by 2040 globally and 2035 in leading markets.
The UK Government's transport secretary, Grant Shapps, unveiled a new charge point designed by the Royal College of Art (RCA) in partnership with PA Consulting with the aim of making EV chargers as easily recognisable as red post boxes and London buses.
In its report on the new charge point, however Autocar noted that "details of its charging capacity and dimensions have not yet been revealed, nor has the government outlined its plans for a nationwide roll-out".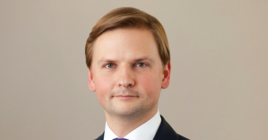 Commenting on the ongoing need for fundamental change to global EV infrastructure to drive the adoption of EVs ahead of his keynote speaker appearance at AM Live tomorrow, Arturs Smilkstins, Partner at Boston Consulting Group, said: "EVs are an attractive solution in our efforts to decarbonise transport, but adoption levels are being severely impacted by a lack of public charging infrastructure – something that needs to be front of mind if we're to achieve global net-zero targets.
"We predict that by 2026, EVs will account for more than half of light vehicles sold globally, however further investment in public charging infrastructure is critical to ensuring that EV uptake remains high.
"100 million additional charge points will be required globally in the next decade to keep pace with projected sales growth. If governments and the private sector fail to meet these ambitions and don't work to implement a practical roadmap for the buildout, the EV market could be brought to a standstill – something we simply cannot afford."
To read Auto Trader's new quarterly Road to 2030 Report, visit www.autotraderroadto2030.co.uk