Matthew Allen, Head of Commercial, PIB Employee Benefits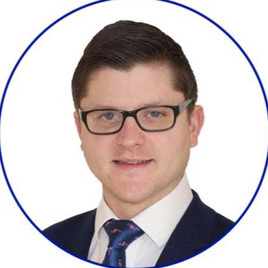 The industry reported the highest reduction in full time employees in UK businesses following a bleak 2019 which saw global production dip by almost 5%, after 10 years of growth.
Disruption to supply chains, and ongoing shortage of semiconductors continues to impact vehicle production. Despite this, a survey by HSBC showed that 73% of vehicle manufacturers expects a net increase in the number of full-time employees by the end of this year1.
Competition for talent
Increased demand for electric vehicles as pressure mounts to phase out fossil fuels, means manufacturers need to rethink skillsets and prioritise job transformation, since their design is focused on digitisation and user experience.
More employees with software design, development and cyber security skills are needed. This means competing with tech companies for that talent.
Planning for long-term recovery
By 2030, up to 30% of a vehicle's total costs are expected to be driven by software and electronics2, but only 9% of the respondents in HSBC's survey say they prioritise recruiting for software roles. This talent shortfall could hamper the industry's long-term recovery.
Employee benefits
With increased competition for talent, we recommend offering attractive packages and continued support for your staff to make your business stand out from the rest.
Matthew Allen, Head of Commercial, PIB Employee Benefits comments: "The digital skills gap is not unique to the automotive industry. The rise of automation and new technologies is transforming the world of work, resulting in an urgent need for large-scale upskilling and reskilling."
For more information, please contact Matthew by
email: Matt.Allen@pib-eb.com or tel: 0177 786 9900
---
1 https://www.business.hsbc.com/en-gb/insights/growing-my-business/whos-hiring-and-why
2 https://www.business.hsbc.com/en-gb/insights/growing-my-business/whos-hiring-and-why