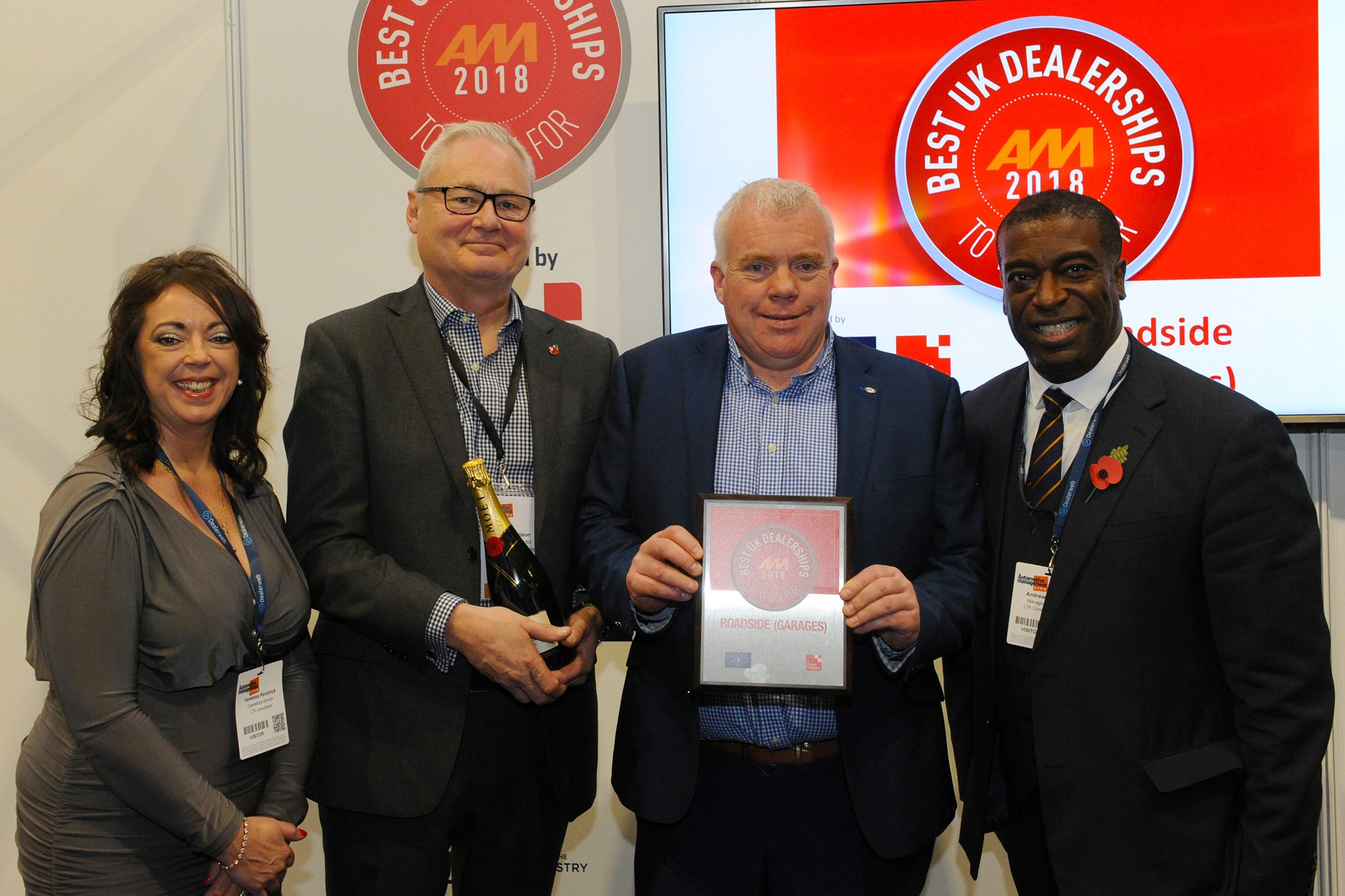 Roadside (Garages) director David Boyd (second from right) receives the award from sponsors Premia Solutions' sales and marketing director Ian Simpson (second from left), and LTK Consultants' managing director Andrew Landell and operations director Vanessa Kendrick
This family-owned Kia dealership already has strong engagement with its workforce, but it is determined to go further. Its latest initiative involved getting its on-site cafe, which has a trained chef, to bake a birthday cake for employees' celebrations.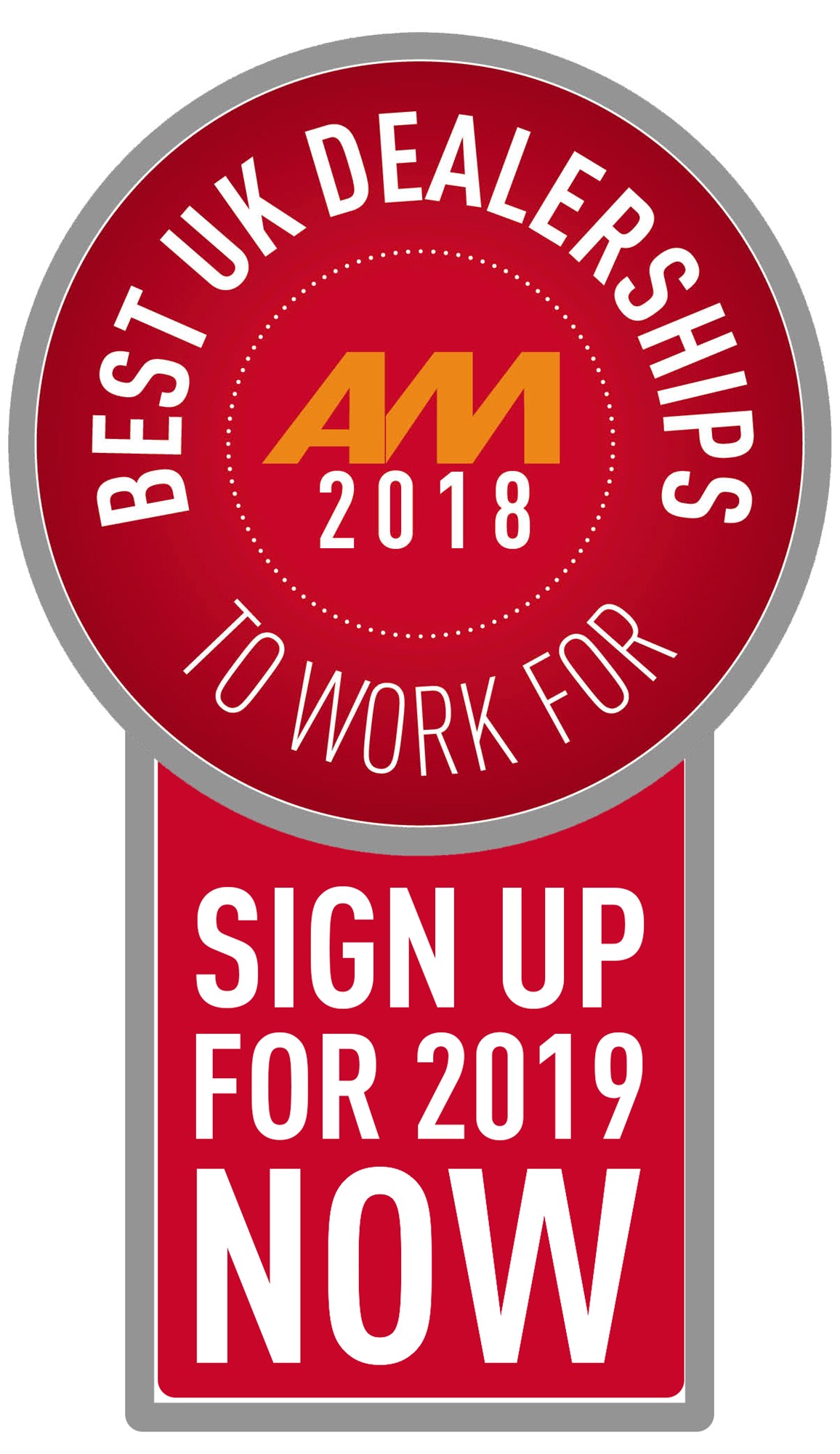 The same cafe serves subsidised freshly cooked food for staff, including daily specials and desserts on Fridays. Other enticements that employees rate highly include subsidised gym membership, an employee car scheme, loans for bicycles and options for medical insurance and health screening.
Nights out, showroom events and fundraising activities for local causes help to foster the team and community spirit. Staff are being given Roadside-branded footballs to hand over to the local primary schools their children attend, to help out when school budgets are being stretched.
Director David Boyd holds scheduled meetings with staff at least once a month at the dealership in Coleraine, Northern Ireland. He believes in recognising achievements and long service and outstanding efforts mean gifts or a meal. Roadside's yard manager received a three-day trip to the Isle of Man TT race this year as a reward for exceptional work.
Boyd supports staff development, encouraging mentoring and formal training courses as requested, such as a leadership development
programme for sales manager Ian Lamont. He also respects employees' need for family time, and keeps the dealership closed on Sundays.
"We like to make our staff feel loved as individuals and part of the Roadside family," said Boyd.