"I don't foresee a time when another car manufacturer will enter the UK with a desire to establish traditional franchisee relationships or any significant physical presence."
Frost and Sullivan partner and board member Sarwant Singh's vocalising of a scenario which seems to spell the end game for the franchised car retail model as we know it will send a shiver down the spine of many AM readers.
While a still healthy UK car retail market is capable of sustaining thousands of franchised businesses, the realisation that entrants to the market will head in a new direction could be taken as a clear indicator that a tide is turning.
In a recent contribution to AM, Loughborough University director of the Centre for Automotive Management, Jim Saker, questioned suggestions that the new car market was failing, citing still lofty year-end registration totals and new entrants destined to the region from China.
But the plans laid out by the likes of Geely's Polestar and Lynk & Co brands, along with fellow new market entrant, Byton, all have one thing in common – none intends to establish a franchised retail network of any scale.
"I foresee brands coming and perhaps having a presence in five or six cities across the UK and that will be it, like the model set to be adopted by Polestar," Singh told AM.
"Chinese automotive manufacturers who have, in the past, put one or two products into Asia or Latin America are now looking to Europe and, with some very high-end electric vehicles (EVs), are keen to claim a share of the market.
"It looks like their first stop will be the UK, as it is seen as a slightly easier, softer entry than the more shark-like territory that is Germany.
"But key to any luxury brand entering the market now has to be a very attractive lease or rental model first and foremost."
The premium fringe falters
Singh suggested that while the dominance of German brands in Europe was part of the reason new automotive sector brands would side-step franchised networks, a shift in consumer demand towards subscription models also presented an opportunity for emerging manufacturers.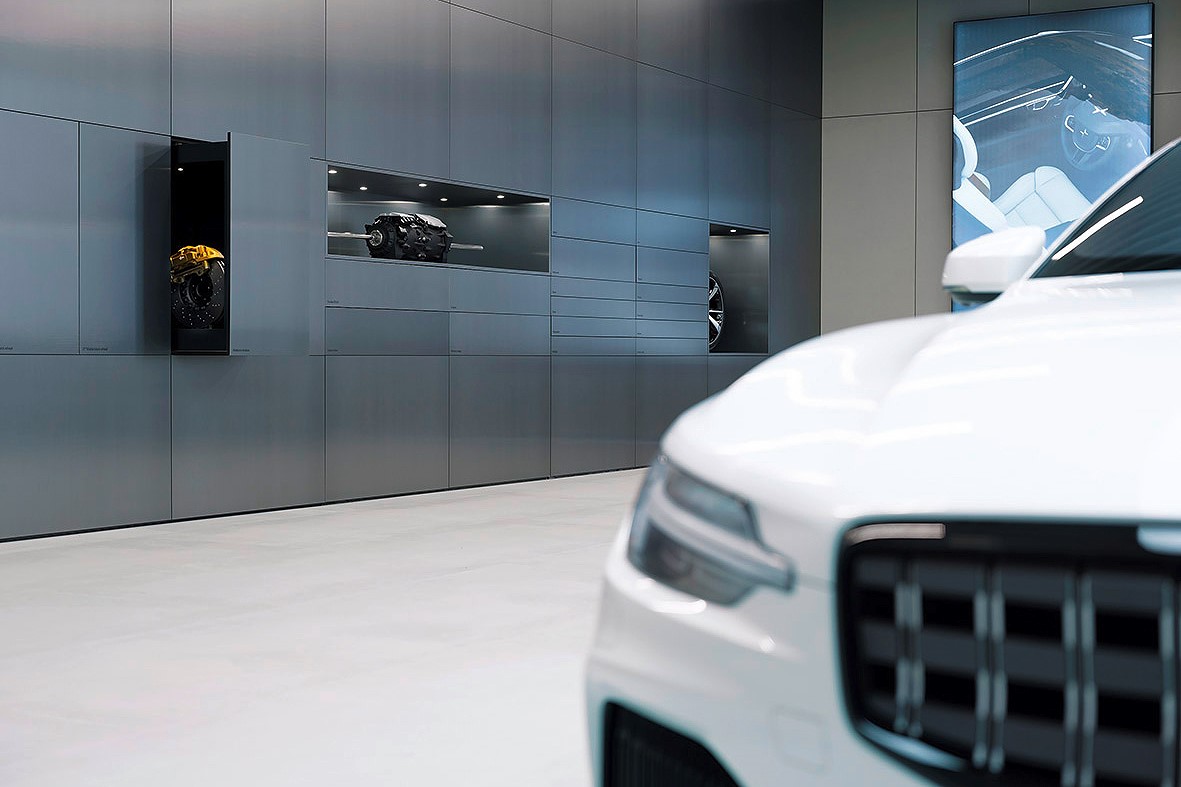 He suggested that the faltering fortunes of Infiniti and the yet-to-be-proven repositioning of DS Automobiles as a standalone premium brand could infer that a radical approach is needed for new players in the sector and Tesla's franchise-free model appears to be the one of choice.
Nissan's premium brand, which suffered a 78.7% volume decline in 2018, from 3,515 to just 750 units, despite building its Q30 and QX30 models in Sunderland, has just six UK dealerships, following the recent closure of the Glyn Hopkin-run site in St Albans.
All but Belfast's Mervyn Stewart Infiniti site are now operated by the Infiniti Retail Group.
This year, the brand will introduce its new Q50 saloon and QX50 SUV, however, and an Infiniti spokesman told Autocar that there are no plans for it to exit the UK.
"Once you're in, it's important to stay to continue supporting the brand and our customers," he said. "It's a long road in terms of raising brand awareness and getting the right product."
With the backing of parent company Nissan, Infiniti's fortunes may yet change.
DS, meanwhile, saw its 2018 UK registrations fall by 44.1% to 5,074 (2017: 9,082).
Car buyers moving toward mobility
Geely-owned Volvo is cited among the brands that Singh and fellow Frost and Sullivan principal analyst, Octavian Chelu, believe are leading the way towards a new subscription model that will see them compete with an entirely new breed of mobility-led car brands.
Care by Volvo, launched with the XC40 SUV in September 2017, starts from £799 a month and this includes insurance, servicing, tyres, and breakdown cover.
Volvo's scheme is administered by its franchised retailers and allows customers to use another Volvo in the range on 14 days of their choice.
Jaguar's InMotion Carpe product, meanwhile, starts from £910 and dealers get paid for aftersales work in the same way they currently do, with vehicles sold by JLR on leasing contracts.
Nicola Murphy, Volvo UK direct sales manager, who also heads up Care by Volvo in the UK, said: "The target demographic is people that aren't interested in the traditional ownership model, but they want additional services and use of
a vehicle."
This is the customer that newcomers to the sector are likely to target, while side-stepping the costly business of establishing a retail network to deliver direct sales in a model currently only fully exploited by Tesla.
The new breed of car manufacturers
Polestar is already the best-known incoming brand to the UK's new car market in 2019 by virtue of its ties to Volvo and has offered the chance to operate its high street Polestar Spaces to existing franchisees of the brand.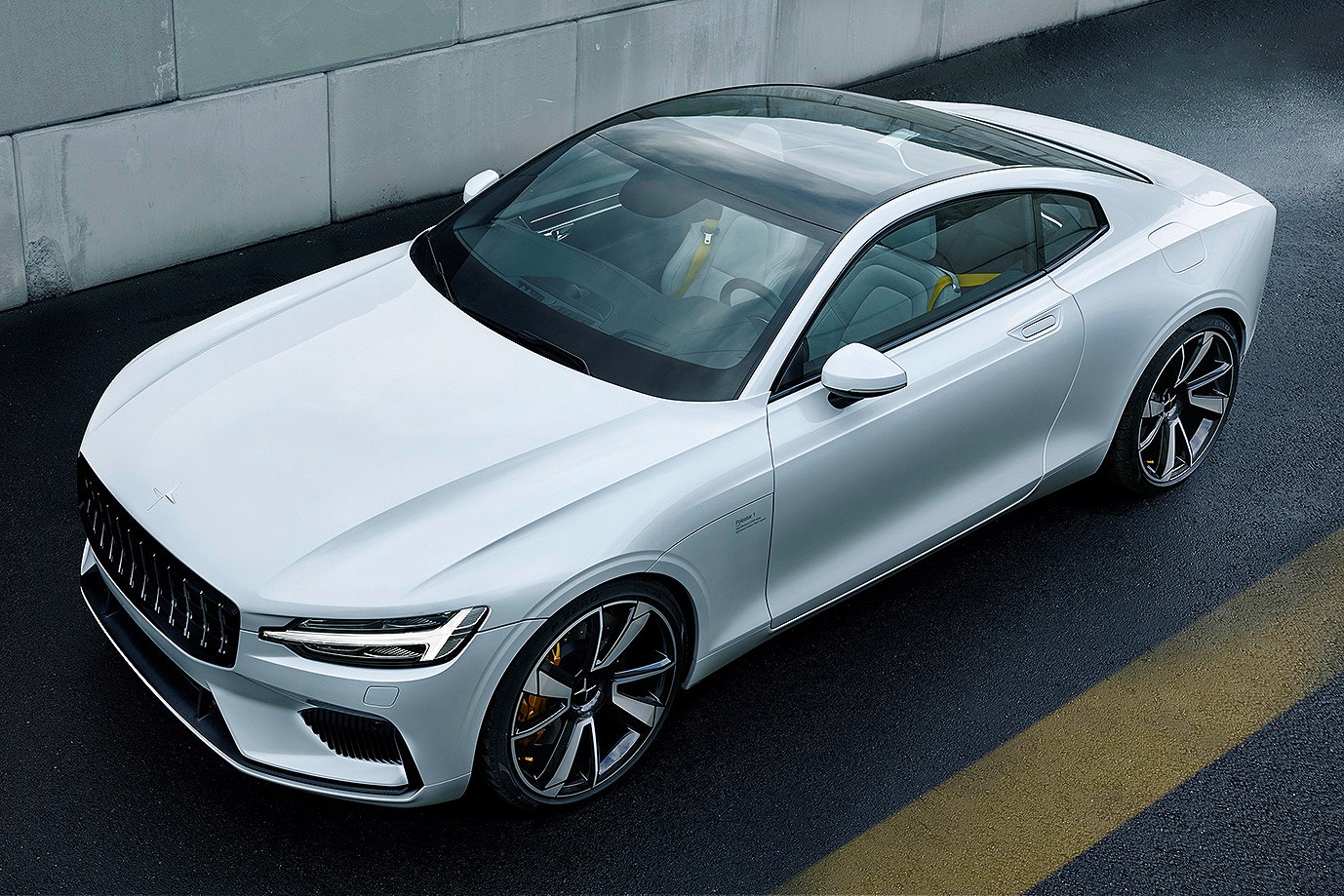 Just 500 £135,000 Polestar 1 hybrid coupés – a vehicle producing 600PS from a two-litre turbo engine and electric motors on the rear axle – will be sold globally, but a 400PS four-door Polestar 2 EV is expected to be added as a £50,000 rival to the Tesla Model 3 in the second half of 2019.
The Polestar 2 will be offered exclusively on a subscription basis, which will take the form of "a slightly more premium version" of the Care by Volvo scheme, according to the brand.
Geely's Sweden-based Lynk&Co brand follows a similar roll-out model to Polestar, with online sales backed by boutique-style "Offline Stores", which will initially be established in Amsterdam, quickly followed by new locations in Barcelona, Berlin, Brussels and London.
Lynk&Co is expected to make its UK debut in 2020 with two plug-in hybrid SUV models – the 01 and 02 – which will be produced at Volvo's production facility, in Ghent, Belgium.
Technology-focused Chinese EV brand Byton showcased the 48-inch curved 'Shared Experience Display' of its M-Byte SUV, which will also enter the UK market later this year, at the CES technology show in Las Vegas.
It's another EV brand that will rely on online sales, with urban stores in major cities.
With 71kWh and 95kWh capacities, the Byton M-Byte claims to be capable of a zero-emission range of 248 or 323 miles and is expected to sell for about £33,000.
Alternative car ownership models
Whether the new brands poised to enter the UK market make a success of their new products and new retail concepts will rely on savvy marketing and an acceleration in the shift towards alternative ownership models.
Adrian Dally, head of motor finance at the Finance and Leasing Association (FLA), identified the shift in consumers' openness toward finance solutions, which place less emphasis on ownership, as a key indicator that leasing solutions will gain traction on the road to mobility as a service (MaaS).
"PCP is currently 80% of the market but PCH (personal contract hire) is growing fast. It has gone up from 2.4% of the market in 2010/11 to 10/11% now – a much higher growth rate than PCP," he said.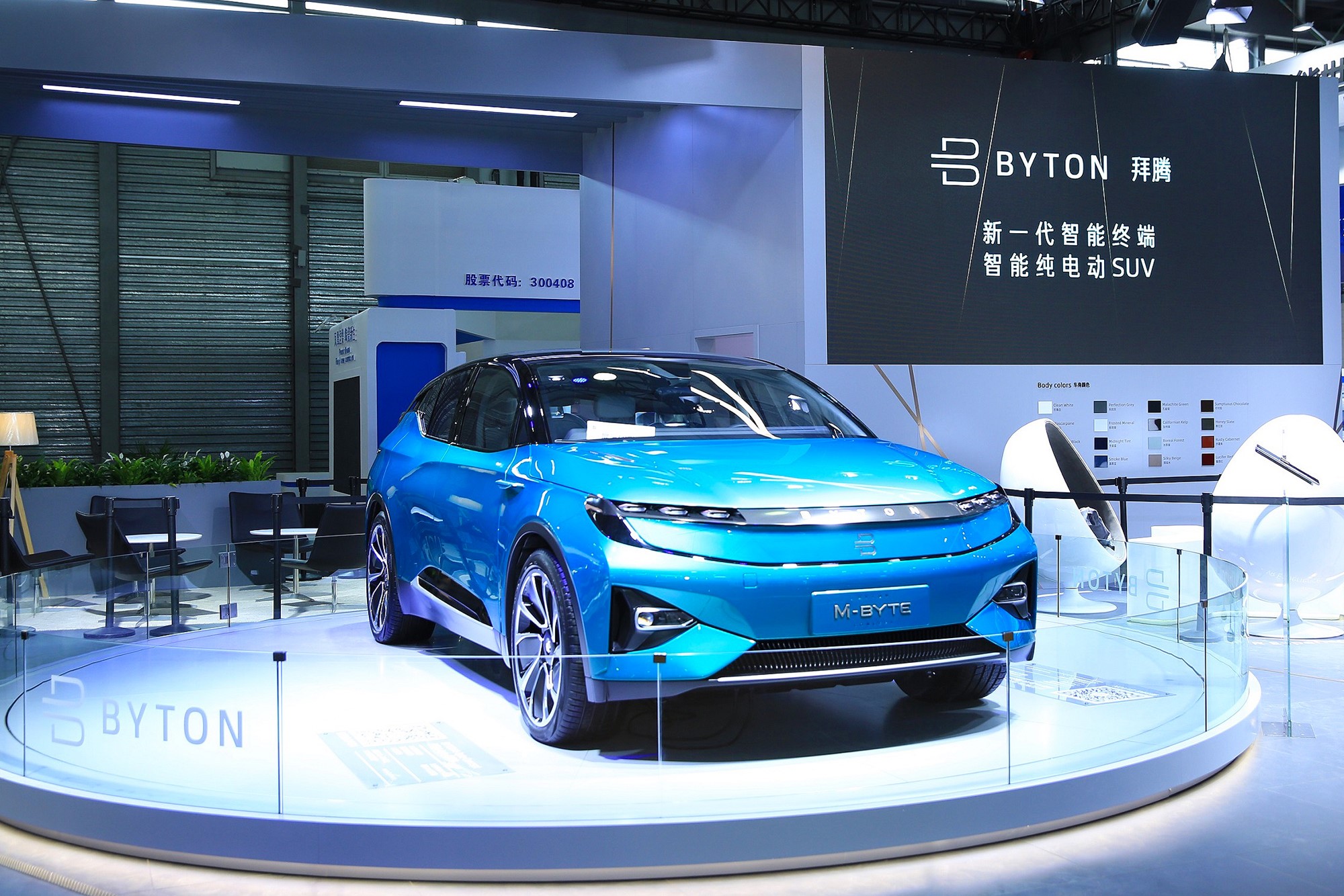 But with many established car brands still registering relatively small demand for their online retail channels, it remains unclear whether consumers will spend their money with unfamiliar newcomers.
Summing up the challenges faced by emerging Chinese brands, Jato Dynamics analyst Felipe Munoz said: "Whenever a new brand is born, not only does it have to deal with already established rivals in the market, but with tougher regulation, more complex environmental targets and a more demanding consumer base.
"This is the reality for the Chinese car brands wishing to enter global markets. The situation becomes even more complicated when their reputation for quality is low."
Singh believes the trend towards the adoption of new market entrants will be led by convenience.
"Increasingly, people want to access mobility when they want it and if new car brands can enter the market with a completely new route to market, which delivers that to consumers, of course they can succeed", he said.
"The ability to swap cars regularly, share a vehicle with neighbours or friends and pay for usage is becoming key and there are many more brands with MaaS solutions waiting in the wings that can make a genuine impact in the UK."