The price of the new Polestar 2 electric vehicle (EV) has been officially published alongside details of an optional performance pack to enhance its braking and handling prowess.
With the first of 50 global inner-city Polestar Spaces set to open before the end of 2019, the Geely-owned brand has revealed details of its first pure electric model following its unveiling at March's Geneva Motor Show.
The new model joins the hybrid-powered Polestar 1 in the Polestar line-up, which will be sold purely online, direct from the manufacturer, but will partner franchised retailers to operate its urban 'showrooms'.
Prices for the Polestar 2, which is described as a fastback saloon, start at £49,900, with delivery, pick-up and three years routine maintenance included in the cost. Initial deliveries will begin from June.
Although performance figures have yet to be released for the Polestar 2, the new model features a 300 kW all-wheel drive powertrain powered by a large 78 kWh battery pack.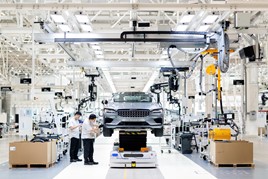 Polestar opened its first vehicle production facility in China this summer ahead of deliveries of its flagship Polestar 1.
Among the Polestar 2's standard trim features is an infotainment system powered by Android Automotive OS – billed as "a first for any vehicle" by the brand.
The system includes Google Assistant, Google Maps and the Google Play Store.
Phone-as-Key functionality further underlines the digital nature of the vehicle, it said, while a sophisticated Harmon Kardon sound system is also included.
Polestar 2 customers will also be able to improve the dynamic capability of their EV with an optional performance pack.
The £5,000 options adds four-piston Brembo brakes, adjustable Öhlins dampers and 20-inch forged alloy wheels.
"The Performance Pack allows us to take Polestar 2 driving dynamics to the next level. Some highly specialised additions, tuned by our engineers, deliver an even more engaging and unique Polestar experience," said Thomas Ingenlath, Polestar's chief executive officer.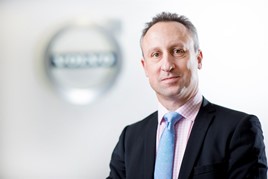 Speaking to AM at the Geneva Motor Show earlier this year, Polestar chief operating officer, John Goodman, said that where the Polestar 1 performance coupe, would deliver 500 sales per annum, the Tesla 3-rivalling Polestar 2 would deliver sales globally which were "in the tens of thousands".
"I've every expectation that we could be at the heart of a real EV explosion," he said. "The potential for our brand is huge."