The PSA Group has said that it is now fully focused on preparing the "rebound in a chaotic economic environment" following a coronavirus-impacted 29% global sales decline in Q1, 2020.
A presentation of the French car manufacturing giant's performance in the first three months of this year revealed a 15.7% decline in automotive division revenue (to €11.9 billion) driven by a sharp volume drop.
PSA's European car sales declined by 52% in March as showrooms closed and production ground to a halt as a result of COVID-19 coronavirus lockdown measures.
Total global sales volumes for the OEMs brands – including Citroen, DS Automobiles, Peugeot and Vauxhall – amounted to 627,000 in Q1.
PSA now anticipates a decrease of the automotive market by 25% in Europe, 10% in China, 25% in Latin America and 20% in Russia during 2020, but it said that the outlook was currently "difficult to assess" and will depend on the scale, duration and geographic extent of the COVID-19 crisis, as well as the measures taken by the countries concerned.
But Philippe de Rovira, PSA's chief financial officer, said: "Having secured its liquidity and drastically cut its costs, the group now fully focuses on preparing the rebound in a chaotic economic environment."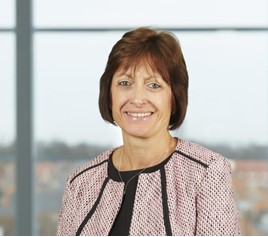 Speaking to AM last month PSA Group UK's managing director for Citroen, DS Automobiles and Peugeot, Alison Jones, said that she was planning around a 96% decline in new car sales during the UK's COVID-19 coronavirus lockdown period.
Jones warned that a decline in the UK new car market during March, as reported by the Society of Motor Manufacturers and Traders (SMMT), would be "masked by the fact that the industry had a good start to the month" during an exclusive interview this week.
She added: "If you look at what's happening in some of the other countries that have gone into lockdown the industry stats show that day by day they're locked down the market is down 96% because they're dealing with the health crisis so we have to plan for that, that's on a day-by-day basis."
As for many carmakers, 2020 is a key year for PSA as it rolls out a series of new electrified vehicles in a bid to meet standards set by stringent new EU emission regulations.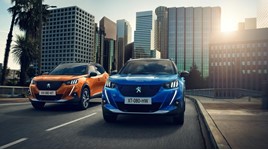 Among its new fully electric vehicles (EV) are the Peugeot e-208 and Vauxhall Corsa-e hatchbacks and the Peugeot e-2008 SUV.
The group announced this week that it has set-out a 100-plus point safe working plan that could allow it to re-start its manufacturing operations at the UK's Astra hatchback-producing Ellesmere Port plant.
The plans are currently subject to a review in consultation with the plant's employee union, Unite.
In February PSA Group chairman Carlos Tavares said that he was "eager to enter a new era" following the merger with FCA Group after revealing details of record financial results for 2019.
The French carmaker, which claimed the Manufacturer of the Year accolade at the AM Awards 2020 in Birmingham, published details of a 1% rise in group revenue to €74.7 billion (£62.9bn) in its annual accounts.
PSA's automotive division delivered an 8.5% rise in adjusted operating margin, meanwhile, rising 0.9ppt to €5bn (£4.21).
Despite the challenges it faces in the months ahead, the PSA Group maintained its target to deliver over 4.5% automotive adjusted operating margin, on average, for the period 2019-21.