The merger between car manufacturers PSA and FCA will create a new OEM super group that will be named Stellantis, the two businesses have revealed.
The French and Italian carmakers revealed the new corporate name in a joint statement issued by today (July 16) which described the move as "a major step" towards the completion of the 50:50 merger first announced in December last year.
It said that the word 'Stellantis' is rooted in the Latin verb "stello", meaning "to brighten with stars" and draws inspiration from the "ambitious alignment of storied automotive brands and strong company cultures".
"The name's Latin origins pay tribute to the rich history of its founding companies while the evocation of astronomy captures the true spirit of optimism, energy and renewal driving this industry-changing merger," the statement said.
The Stellantis name will be used exclusively at the group level, as a corporate brand, with the unveiling of a logo yet to take place.
PSA and FCA said that they expect completion of the merger project in the first quarter of 2021, subject to customary closing conditions, including approval by both companies' shareholders at their respective Extraordinary General Meetings and the satisfaction of antitrust and other regulatory requirements.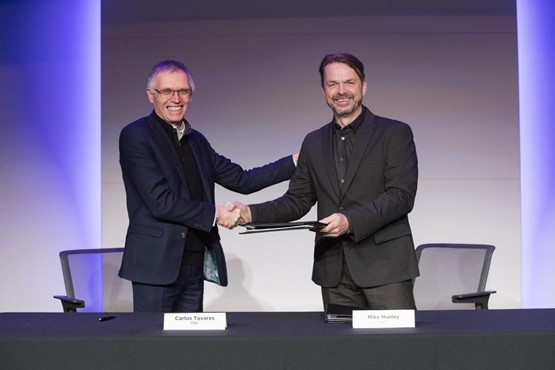 In November last year an AM 'News Insight' feature investigated the potential implications of the merger between PSA and FCA.
Discussion of the subject led to suggestions that FCA Group representation among the AM100's top retail groups could grow as a period of franchise consolidation follows the manufacturer's planned merger with PSA Group.
Autocar recently reported that the European Union is currently scrutinising the merger on competition grounds.
Combined, FCA and PSA sold 775,000 trucks and vans last year, equating to a 34% share of the market.
The consumer title also said that FCA shareholders, who are expecting a £5bn dividend once the merger is done, presented another potential hurdle following a £5.7bn government-approved bailout of the OEM.