Kia is adding a plug-in hybrid (PHEV) engine to its new flagship seven-seat Sorento SUV, which will arrive in UK dealerships next year.
Powered by a 1.6-litre turbocharged petrol engine and electric motor, the new model features a 13.8kWh battery for zero-emissions capability.
Combined, the powertrain produces 265PS and 350Nm torque, making it the most powerful model in the line-up.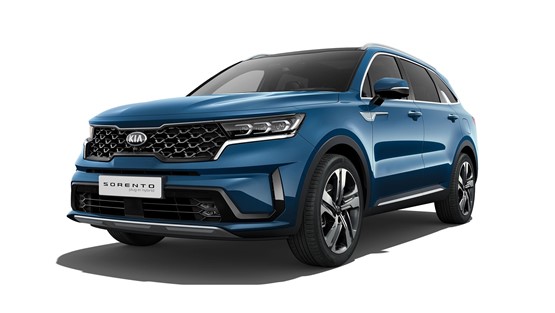 It's also the first Kia PHEV to use an independent battery pack water-cooling system, ensuring optimal heat management and efficiency for the high-voltage battery pack.
Full technical specifications are yet to be confirmed, but it's likely to have a zero-emission range of at least 30 miles.
The Sorento PHEV is the second 'electrified' model in the all-new Sorento line-up, and sits alongside the Sorento Hybrid.
Kia says the car was designed from the outset to accommodate electrified powertrains, which means the PHEV version retains its spacious interior and five- and seven-seat layouts.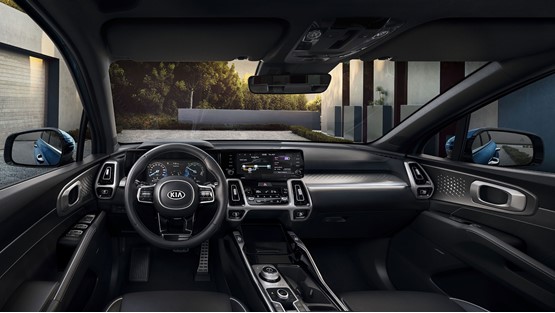 Boot space is measured at 809 litres (for seven-seat models) or 898 litres (five-seat models) with two rows of seats in place. In seven-seat models, with all seven seats in place, boot space is 175 litres (compared to 179 litres for its Hybrid counterpart).
In the first half of 2020, electrified models – including mild-hybrid, hybrid, battery electric and plug-in hybrid vehicles – accounted for around one in four of all Kia vehicles sold in Europe, with sales accelerating year-on-year.
Sales of the Sorento Plug-in Hybrid will commence in early 2021, with Kia's seven-year, 100,000 miles.