Tesla is poised to double the scale of its electric vehicle (EV) dealership network in Scotland with the opening of a new Glasgow store in a former Evans Halshaw Car Store showroom.
The California-based producer of the Model S, Model X and Model 3 EVs has submitted a planning application for signage and a brand totum to be applied to the car retail facility on the city's Kennedy Street, which had previously been operated by Pendragon's used car division.
The showroom was closed as part of Pendragon's cull of 22 Car Store sites last year and the AM100 retail group announced yesterday that it now plans to rebrand and reinvent the used car business in a new digitally-led form.
While Tesla already lists a Glasgow store in the Townhead area of the city on its website, its store on Edinburgh's Multrees Walk remains its only sales location north of the border, for now.
The Glasgow Evening Times reported that plans for the new Glasgow facility have been submitted to Glasgow City Council and are awaiting a green light from officials.
Jato Dynamics reported last month that Tesla had posted a 76% decline in registrations (to 1,050 units) across Europe during July following shipping delays to Europe as a consequence of production challenges in Fremont, California.
Felipe Munoz, global analyst at Jato Dynamics, said: "In contrast to the general trend of increasing demand for electric cars, Tesla is losing ground this year in Europe.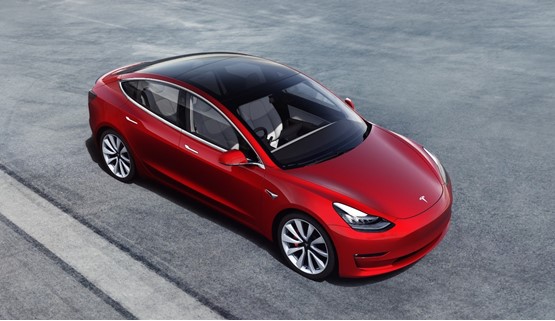 "Some of this can be explain by issues relating to the production continuity in California, but also by high competition from brands that play as locals in Europe."
Earlier this year Tesla applied for a licence to generate electricity in the UK.
The US company is mainly known for its electric vehicles but also has operations in battery energy storage and solar panel and solar roof tile manufacturing.
Its growing presence in Scotland comes at a time when Scotland is pushing forward policies to help it drive towards its net zero CO2 emissions targets.
This week Scotland's First Minister, Nicola Sturgeon, announced a £100 million Green Jobs Fund and a £25 million National Transition Training Fund which will provide green skills to support Scotland's transition to net zero.
Almost 18,000 people in Scotland are currently employed in the renewable energy sector.