Kia Motors has vowed to respond to demand for a diversified range of EV product types, with a range of models suitable for urban centres, long-range journeys and performance driving.
The Korean carmaker said in a press conference today (September 16) that 25% of the vehicles it sells globally with be purely electric-driven by 2029 following the launch of the new models, which will also bring about a new design identity.
Seven dedicated BEVs set to be launched by 2027 were showcased in a design sketch revealed as the OEM's president and chief executive, Ho Sung Song, revealed further details of the 'Plan S' global electric vehicle (EV) business strategy first outlined in earlier this year.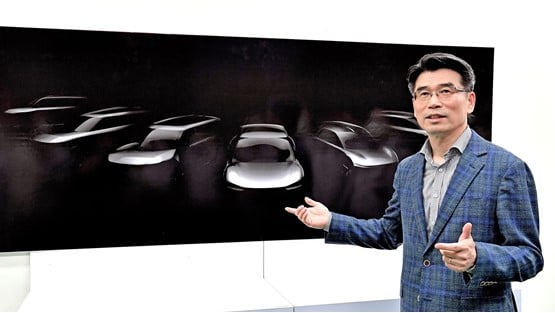 "Kia has sold more than 100,000 BEVs worldwide since the introduction of our first mass-produced BEV in 2011," said Song, speaking from the brand's Hwasung plant in Korea.
"Since then, we have started to introduce a range of new BEVs for global markets and announced plans to accelerate this process in the years ahead.
"By refocusing our business on electrification, we are aiming for BEVs to account for 25% of our total worldwide sales by 2029."
EV sales boost
In 2019 electrified (hybrid, plug-in hybrid and battery electric) cars accounted for one-in-10 of Kia's UK sales.
The brand's UK president and chief executive, Paul Philpott, told AM in an OEM profile feature earlier this year that it needed that volume to rise to three-in-10 of all registrations in 2020 in order to reach those EU emissions targets and avoid huge fines.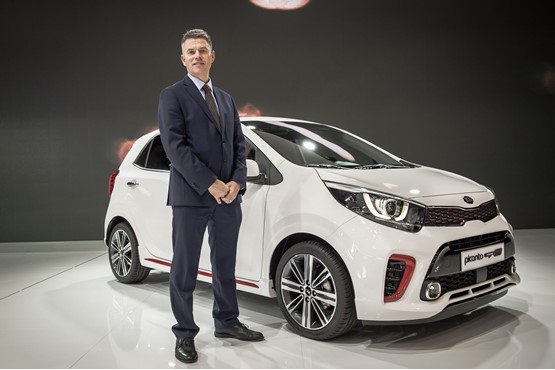 He said: "Today, Kia has a pretty strong position in electrification with a whole range of hybrid, EV and PHEV, and more coming… and that will then move quickly through the investment we're making in Plan S over the next five years."
Both Kia and sister brand Hyundai have accelerated their import of EVs into the UK in 2020, with the former boosting supply of its e-Niro and launching the new Soul EV and the latter delivering greater numbers of Kona Electric and Ioniq Electric – resulting in a claimed lead time of just two weeks.
Under Kia's 'Plan S' strategy, announced at the start of 2020, the Kia plans to expand its global EV line-up to 11 models by 2025.
Over the same period, Kia is aiming for EVs to account for 20% of the brand's total vehicle sales in advanced markets, including Korea, North America and Europe.
The first of these BEVs, code-named CV, will be revealed in 2021 and has been described as "the brand's first dedicated BEV".
Innovating in sales and service
Kia also announced plans to "innovate its sales practices" for EVs.
Following news this summer that Volkswagen would be adopting an "agency model" for the sale of its ID. Range of EVs, Kia revealed that it is exploring the creation of subscription services to offer a diversified buying option for customers, as well as EV battery leasing and rental programs, and other 'second-life' battery-related businesses.
The OEM will also look to drive development of a dedicated EV aftersales infrastructure.
In its native Korea, the brand said that it would be growing the number of EV-dedicated franchised retailer workshop bays to 1,200 by 2030.
In other markets worldwide, Kia will increase its number of EV work bays to 600 by the end of this year, and more than 2,000 by 2023 while working to develop its own programs to train EV technicians.
In a bid to boost its contribution to the development of EV infrastructure, Kia plans to install more than 2,400 EV chargers in Europe in partnership with its retailers.
What the brand referred to as "a strategic investment" in charge point provider IONITY has also seen the brand contribute to a wider infrastructure project.