Kia has struck-up a partnership with Uber in Europe as part of a bid to grow its annual electric vehicle (EV) sales to 880,000 by 2030.
The Korean car maker will team-up with the app-based mobility provider as it aims to become a zero-emission business across Europe in the same timeframe, alongside an ambition to ambitions to operate over 100,000 BEVs across its European platform by 2025.
Technology publication Tech Crunch claimed that the arrangement will see Kia offer Uber drivers an 8% discount on a new car.
"This exciting partnership with Uber heralds another important milestone for BEVs and sustainable zero-emissions mobility in Europe," said Jason Jeong, president at Kia Europe.
"Making sure that the air is clean in congested city and town centres – as well as ensuring these spaces are quiet and free from vehicle noise pollution – is at the very top of our agenda.
"This important partnership with Uber is a significant step forward in realising that goal and we are very proud to be able to offer our advanced BEV range, starting with the e-Niro and e-Soul models."
Kia has said new mobility partnerships are part of its Plan S strategy, which will see eco-friendly models take a 40% share of all Kia sales globally by the end of 2030.
As part of the Plan S roadmap, Kia will realise a global annual sales target of 880,000 units for all electric vehicles and 1.6 million units for eco-friendly cars by the end of the decade.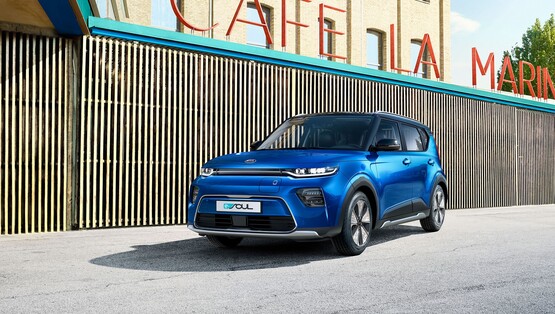 Kia's development focus is on popularizing BEVs and plans to reinforce its global product line-up with the introduction of 11 new BEV models by 2026, seven of which will be developed on the advanced Electric-Global Modular Platform (E-GMP).
These new models will include a range of passenger vehicles, SUVs and MPVs across several segments, each incorporating industry-leading technology for long-range real-world driving and high-speed charging.
Kia's strategy appears to identify, once more, that fleet and corporate sales could be the key to unlocking EV market share.
Earlier this year Society of Motor Manufacturers and Traders (SMMT) chief executive Mike Hawes said that electric revolution is "primarily for fleets, not families" and called for change to drive mass EV adoption.
Bakar Sadik Agwan, Senior Automotive Consulting Analyst at GlobalData, said: "Partnership with Uber and widening of EV line-up is set to give competitive benefit to Kia in Europe, which is a key playground for company's EV business.
"Kia has been strengthening its foothold in the European market and sales are on rise despite global turbulence in the auto industry. January-May 2021 market share for Kia in Europe increased to 7.5% from 7.2% in same period a year ago. The partnership is set to further strengthen Kia's position in the European EV market."