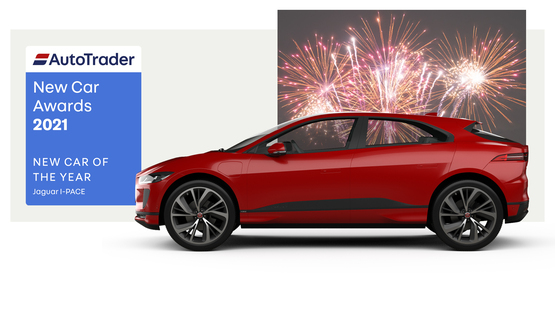 The Jaguar I-Pace scooped New Car of the Year in last week's Auto Trader New Car Awards 2021 however premium brands were far from dominant.
Trophies went to more than 20 new cars, including Best Value Brand to Dacia, Best Value New Car to the MG ZS and Best Value Electric Car to the Kia Soul EV.
The Auto Trader New Car Awards are decided by real car owners voting to decide the winners of 19 of this year's 21 categories, and 148,000 car owners took part in the judging process between September 2020 and April 2021.
Owners were asked to rate their cars according to 16 different criteria, from reliability and performance to appearance and running costs, as well as their overall satisfaction and how likely they would be to recommend it to others. Auto Trader's analysts utilised this data to determine this year's finalists and the ultimate winners of each category.
Highlighting the growing popularity of electric vehicles, which on Auto Trader account for one in seven of all searches, some 36% of this year's finalists and winners were electric, up from just 16% in 2020.
"The winners represent the consumer champions of the new car market, based on the honest opinions of those who have bought, driven and lived with their new cars," said a spokesman.
Winners of the awards will be promoted across Auto Trader, the UK's largest automotive marketplace, which attracts an average of 58 million cross platform visits a month.
The winners of the Auto Trader New Car Awards 2021 are:
New Car of the Year - Jaguar I-PACE
Best Car for Families - Tesla Model 3
Best Car for New Drivers - Renault ZOE
Best Value New Car - MG ZS
Best Car for Long Distances - Hyundai Tucson
Most Fun to Drive - MINI Hatch
Best Car for City Drivers - Renault Captur
Best Car for Dog Owners - MG ZS
Best 7-Seater Car - Mercedes-Benz GLE Class
Best Car for Towing - Volkswagen Touareg
Most Loved Car - Ford Puma
Best Hybrid - BMW 3 Series
Best Value Electric Car - Kia Soul
Best Premium Electric Car - Polestar 2
Most Loved Brand - Porsche
Most Reliable Brand - Toyota
Car brand with the best tech - BMW
Best Value Brand - Dacia
Best Luxury Car - Mercedes-Benz G Class
The Rory Reid Award - Porsche Taycan Cross Turismo
The Erin Baker Award - Peugeot e-208
Auto Trader's commercial director Ian Plummer said: "With nearly 150,000 genuine car buyers contributing to this year's judging process, our awards provide the industry with a very accurate measure of consumer satisfaction. They also reflect changing consumer attitudes and trends, not least with a record number of electric vehicles making it on to this year's winners' list.
"The many EV winners highlight just how much of an opportunity this growing market represents and how impressively so many of the electric cars recently brought to the market have landed with their owners.
"Whilst conversion from consideration to purchase for electric remains relatively low, there's no doubt it is accelerating as the latest EVs become ever more attractive.
"Aspirational models like the Jaguar I-PACE, Tesla Model 3 or Polestar 2, as well as more affordable alternatives like the Renault Zoe, MG ZS or Kia Soul are helping to shift consumer perception and bust some of the myths around EVs.
"Our Awards will help drive consumer awareness even further, especially amongst the millions of car buyers who visit our marketplace every day and treat these consumer awards as relevant, trustworthy indicators from car owners just like them."