Tesla's record quarterly net profit of $1.6 billion (£1.16bn) suggests the electric vehicle (EV) manufacturer has been 'nimble' in its approach to managing semiconductor shortages, it has been claimed.
The EV maker, which recently shifted its headquarters from California to Texas, posted its highest ever profit just three months after it posted its first $1bn-plus quarterly profit since it was founded in 2003.
Its results mark a 389% year-on-year net profit uplift as quarterly revenues rose by 57% to $13.8bn (£10bn) – another record performance.
Tesla delivered a record 241,300 vehicles in the quarter, a 72% year-on-year rise, meanwhile.
Industry commentators were quick to point out that the uplift had come at a time when other, more established car manufacturers were suffering lengthy lead times on new vehicle deliveries due to the global shortage of components, including semiconductor microchips.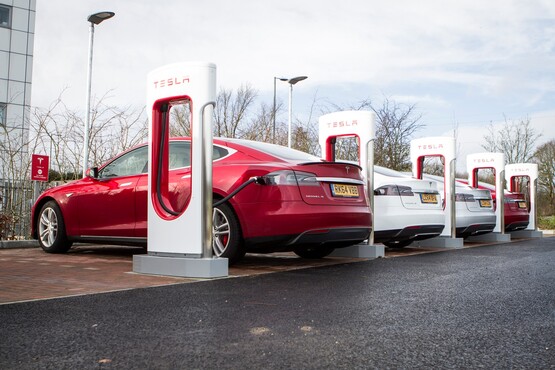 Its success resulted in its Model 3 EV topping the UK registrations charts in the key numberplate change month of September.
Alyssa Altman, mobility lead at consultancy provider Publicis Sapient, said: "Tesla is on a roll. Q3's exceptionally strong results across the board are due to their software development culture and less complex product line, allowing them to be more nimble navigating the chip shortage and overall supply chain issues.
"Global vehicle deliveries are up significantly, even in more challenging places like China. Tesla has placed their bets intelligently with moves to relocate headquarters to Austin, TX, and the current construction of a massive gigafactory in Berlin.
"They don't shy away from fluctuating decisions and timelines they have made in the past and are able to run the business more fluidly to their advantage."
This week Tesla opened order books for its new Model Y crossover to UK customers.
It recently delayed the rollout of the Cybertruck to late 2022, however, in a move which Altman said was "showing responsibility in how they are managing costs".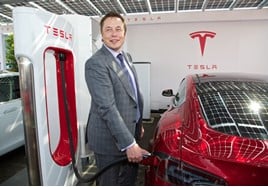 Tesla's pace of production is expected to increase as its Shanghai factory adds to the scale of its operations.
Chief executive, Elon Musk, has also pledged that its factory in Berlin will begin producing cars as early as next month.
Tesla's chief financial officer, Zachary Kirkhorn, did urge caution amid the manufacturing sector's global headwinds, however.
"There's quite an execution journey ahead of us," admitted Kirkhorn. "Q4 production will depend heavily on availability of parts, but we are driving for continued growth."