Kia's new Sportage SUV is tipped to be a "key player" in the Korean car maker's drive to exceed 100,000 registrations in 2022.
New Kia UK marketing director Sanka De Silva highlighted the importance of the Volkswagen Tiguan and Nissan Qashqai-rivalling SUV at its UK launch in Buckinghamshire this week.
"At 30% of the sales mix, it's part of our success now and part of our growth aspirations in the future," said De Silva, who took over from David Hilbert as he became marketing director for Europe.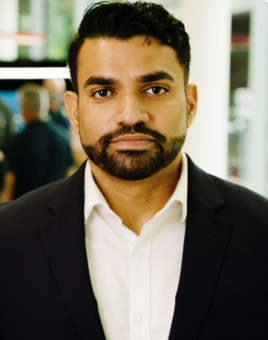 He added: "Kia UK planned to deliver 90,000 cars in the UK in 2021 and we did that. Our aim is to get to 100,000 this year and Sportage is a big player in that."
The Sportage, which has reigned supreme as the AM Awards Used Car of the Year every year since 2016, continued it meteoric sales rise in its previous generation.
The fourth-generation of Kia's popular SUV delivered 197,626 registrations between 2016 and 2021, well over double the 95,326 achieved by the third-generation model on sale from 2010 to 2016.
Arriving in showrooms this week, the latest generation Sportage is being offered in petrol, turbodiesel, 48-volt mild hybrid, hybrid and – from Q2 – plug-in hybrid (PHEV) guise as the brand leaves no stone unturned in its pursuit of continued sales success.
Prices start at £26,745 in a UK line-up featuring '2', GT-Line, 3, 4 and the flagship GT-Line S edition trim levels.
De Silva, who insisted that Kia's focus on "sustainable growth" would be maintained despite its increasing volume targets in a challenging market, added: "We wanted to give customers choice.
"It's a great position for our dealers to be in. A customer walking in saying 'I'm undecided' can be assured that there is a drivetrain option that will suit their needs."
He said: "A lot of brands claim to be electrified leaders, but we have the products to back that claim. In 2022 we will have a total of 10 electrified models on offer."