Supercar specialist Bugatti has followed Aston Martin with a redesign of its logo and brand identity as part of a bid to become a "wider-reaching luxury brand".
Last week Aston Martin moved to update its winged logo after announcing an injection of £650 million in funding from The Saudi Public Investment Fund (PIF), led by the crown prince Mohammed bin Salman.
Now the French brand has revealed its new image and company mantra.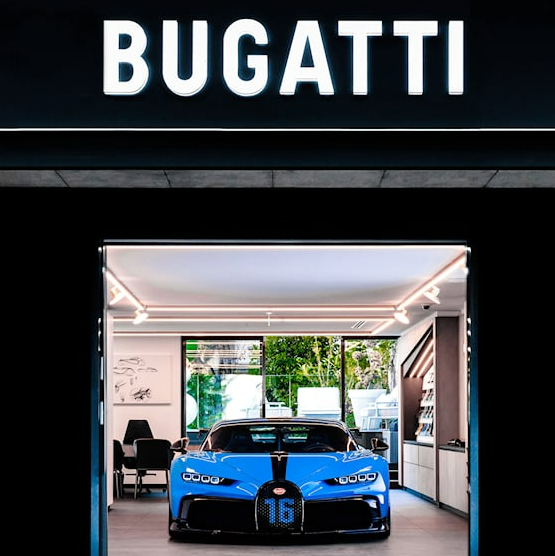 Bugatti has taken inspiration from founder Ettore Bugatti's motto "If comparable, it is no longer Bugatti" with its new "Create the Incomparable" slogan.
And the brand describes its new corporate identity as a "key part" of an evolution that will bring new technologies and the exploration of opportunities "outside the automotive territory".
Hendrik Malinowski, managing director for sales and marketing at Bugatti Automobiles, said: "We did not just create a new look and feel. We analysed where we came from, the historical connection we intensively referenced to when re-installing the brand and the Veyron in the 2000s.
"We evaluated, how did the Chiron change Bugatti's positioning and brand appeal, how did the world change during the last 10 years. Don't forget, at the time the Veyron came out, the iPhone did not yet exist."
Aston Martin will hope that its mild logo reworking signals a shift into a new era of improved financial security.
In May Aston Martin's Q1 financial results revealed a loss before tax of £111.6m as its declined 116% further into the red from Q1 2021's £42.2m pre-tax loss.
This decline came despite a revenue increase of 4% to £232.7m as total wholesale volumes declined 14% to 1,168, signalling a focus on more expensive product lines, including the Valkyrie.
Under the terms of the new investment the Saudi Arabian group will buy shares worth £78m and take part in a £575m rights issue, leaving it the second-largest investor after Yew Tree, the consortium led by billionaire fashion mogul Lawrence Stroll.