At the 2022 London E-Prix this weekend the drivers for Jaguar TCS Racing had a simple message for UK motorists: you will be driving electric cars in the future, so get to dealerships and try them out.
Jaguar TCS Racing's Mitch Evans, who rose to second place in the Formula E World Championship during the two rounds at the London E-Prix this weekend, racing against similar electric-powered single seaters from the likes of Porsche and Mercedes-Benz, told AM: "I'm not really sure what the main concern is about it, but the main thing is to give it a go.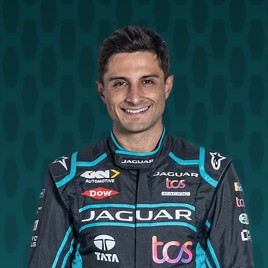 "A lot of people are impressed once they've driven at EV; the power produced is super-impressive. And we're still at the start of it all - the research and development is progressing at a very fast rate."
"Try it and be very surprised," said Evans (pictured right).
Since Jaguar began participating in the FIA Formula E World Championship five years ago, some of the technological improvements it has achieved at racing standards have filtered down to its road-going powertrains, improving the range of the I-Pace electric car by around 20km or 12 miles from a single battery charge thanks to better thermal management and software.
And the race team's learnings and development of a 'predictive energy optimisation' system have led to 10% efficiency improvements in Jaguar's plug-in hybrid vehicles during everyday driving.
Jaguar TCS Racing team principal and managing director James Barclay told AM that Formula E has two aims: to provide a top-tier entertaining motorsport that's relevant to the transition to zero emissions and to promote the benefits of electric vehicles.
Although the series is more restrictive than Formula One, Formula E teams are allowed to develop the parts "that will propel the car forward and make it more efficient", such as electric motors, inverters, software, rear suspension, and the competitive nature of the sport means developments happen at a pace - in six seasons it has developed five powertrains, all in the time usually taken to develop one new road car.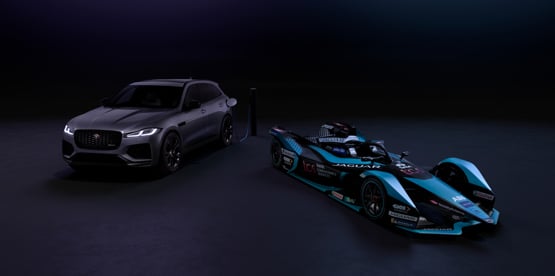 "Let's face it - in the very near future every single person will have to be driving an EV if they want to get about.
"That's why Jaguar has committed by 2025 to go fully electric with all of its production line," added British racing driver Sam Bird, who is competing alongside teammate Evans.for Jaguar TCS Racing, which is currently 4th in the team championship with two more races left in the season.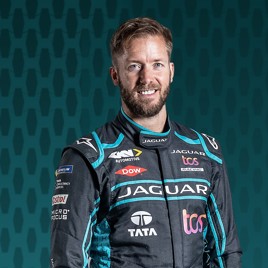 Bird said once consumers get past range anxiety, as rapid chargers are commonplace, they'll be easily convinced by the performance.
"When we can get charging times right down, everybody will be moving towards an electric vehicle. Why wouldn't you? Look at fuel prices right now."