Jaguar Land Rover's (JLR) plan to open its own car retail stores as it embarks on a process of "reimagining every aspect of our Jaguar business" has sparked uncertainty among its franchised car dealers.
In a recently advertised advert for a head of global retail operations the British OEM revealed that it would be opening its own global network of stores, ahead of a planned shift to a luxury-focussed offering, the move to an agency model in 2024 and an all-electric Jaguar range by 2025.
News of the new retail concept of a network of OEM-owned stores has sparked "anxiety" among franchisees who have invested heavily in the JLR's Arch Concept corporate identity (CI) makeover.
One told AM: "At the moment we are business planning in the dark because we simply do not know what JLR have planned in terms of their network scale, their volume aspirations or their agency model plans.
"News of these OEM-owned stores has only added to that. It's caused a considerable among of anxiety."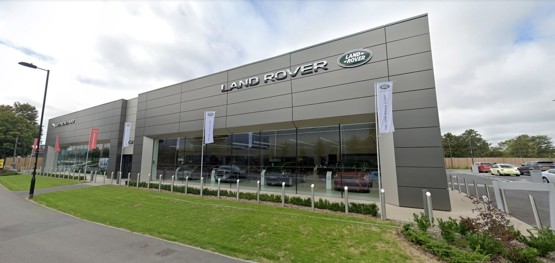 JLR's franchised partners invested between £2 million and £15m each implementing JLR's Arch concept dealerships CI as part of a network-wide investment estimated to be in the region of £1bn.
One AM retailer source said that investment had been prompted by an anticipated move into the mainstream with the launch of the XE saloon.
Now question marks exist over the future scale and requirements of the JLR retail network.
"Our investment in Arch resulted from promises that XE would move Jaguar towards the mainstream, rivalling the 3 Series and A4 for volume, but that never happened," said the retailer.
"If their plan to move into the luxury sector results in cars costing £200,000 there will be a far smaller audience and, presumably, less need for a large retail network."
JLR declined the opportunity to comment on the format of its planned global store network – including whether it would offer aftersales or direct leads to existing franchised partners – when questioned by AM.
A spokesperson said in a statement: "In 2025 across the globe we will launch a new all-electric Jaguar range which will be a copy of nothing. Ahead of the launch we are reimagining every aspect of our Jaguar business including how we recreate the brand and how and where we engage with our customers. We will give further updates in due course."
In its advert JLR revealed that the person who fills its new a head of global retail operations role will be "responsible for enabling and supporting the rollout, operation and consistently high performance of a global network of owned stores as part of an omni-channel, luxury client experience that aims to completely change perception of the Jaguar brand and the automotive buying/ownership experience".
JLR has a long experience of operating store-style retail locations thanks to a partnership with Rockar.
Last year JLR partnered with Rockar to open a showroom in London's Canary Wharf.
The facility, designed to offer an omni-channel buying experience, followed-on from a site created at London's Westfield Shopping centre in 2016.
In May this year Jaguar Land Rover (JLR) launched a new dedicated website to combine its online purchase, subscription and rental services into one place.
The 'Own. Subscribe. Rent.' proposition allows JLR customers to acquire vehicles outside of the traditional retail model.