Outgoing Toyota chief executive Akio Toyoda has admitted "a carmaker is all that I am" as the Japanese carmaker revealed a new CEO to lead its transition to becoming a mobility business.
Toyoda addressed a press briefing yesterday morning (January 26) in which the OEM giant named Koji Sato, the head of Lexus and the Gazoo Racing unit, as its next president and CEO.
In changes effective from April 1 Toyoda will become Toyota chairman as Takeshi Uchiyamada steps aside, but retains a seat on the board.
"I'm a carmaker through and through, and that's how I've transformed Toyota," said Toyoda, grandson of Toyota's founder. "But a carmaker is all that I am. That is my limit. The new team under President Sato has the mission to transform Toyota into a mobility company."
Toyoda took office in 2009 and succeeded in securing Toyota's position as the world's largest carmaker despite presiding over a period which included the 2009 financial crisis, a global recall scandal and the 2011 Japan earthquake.
He told this week's briefing that he felt he had built "a solid foundation for passing the baton", adding that the new management team now "has a mission to transform Toyota into a mobility company."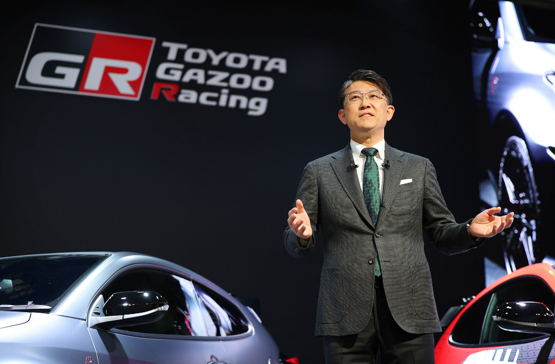 Among the key challenges for Sato will be the fast-tracking of an electric vehicle (EV) strategy that will see Toyota's scale reflected in an ability to compete with the likes of Tesla, Volkswagen, Stellantis and BYD to deliver a range of zero-emissions vehicles.
Last year the launch of its first mass-produced EV, the bZ4X SUV, was hampered by a recall before production was resumed in October.
However, in 2021 the OEM said that it would invest $35bn (£28.3bn) by 2030 and revealed new zero emissions plug-in concept cars at an update of its strategy that will drive the Japanese carmaker to net zero by 2040 last month.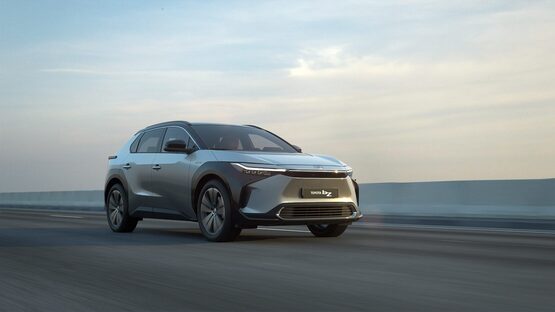 In November Toyota also gave a clear signal about the future of its bZ "Beyond Zero" sub-brand with the reveal of its new Compact SUV Concept at the 2022 Los Angeles Auto Show.
Addressing this week's briefing, incoming Toyota CEO, Koji Sato, said that the OEM must now push implementation "in greater volume and at greater speed" to become a mobility company.
He added: "We would like to demonstrate this commitment through concrete actions and products, such as accelerating the shift to electrification and engaging in car-making that responds to diverse values and local needs.
"I will give my all to bringing us one step closer to a future of mobility that only carmakers can create."