Mercedes-Benz retailers' first month of agency model car retail trading has done little to quell the sector's nerves about OEMs' direct-to-consumer distribution plans.
The first month of the German premium brand's new retail model saw partners report order take down by 40%, sparking concerns that the OEMs' transition to a more luxury-oriented future – promising greater margins – might not come soon enough to mitigate the impact of falling sales.
Partners reported order take down by 40%, sparking concerns that the OEMs' transition to a more luxury-oriented future – promising greater margins – might not come soon enough to mitigate any impact of falling sales.
In a move that appeared to fly in the face of the fixed price ethos of agency model retail, consumers also "kicked up a stink" when Mercedes-Benz UK discounted its A-Class hatchback by £3,000 on a single weekend in January to boost volumes, AM was told.
Now Mercedes-Benz retail partners fear the new agreements could negatively impact profitability, with mass discounting possible if demand fails to meet the brand's supply expectations later in the year.
"Mercedes has already negotiated the volume of vehicles coming to the UK in 2023 and with no franchised network to buy and discount that stock to push it into the market, in the event that the demand isn't there, it won't be lost on them that they will have to discount," said one AM100 dealer group director.
"My hope is that we see a pricing realignment at some point. That would go against the ethos of the agency model, the brand's plan to move upmarket and the need to maintain margin, but it will likely be necessary."
Former Vauxhall sales and marketing director Simon Oldfield, now a partner director at marketing consultancy Pimento, questioned whether – far from the fixed price model so far touted by agency model evangelists – a dynamic pricing model similar to that used by airlines, hotels and car hire firms would ultimately have to be introduced by OEMs moving to agency.
"One of the assumed benefits of the agency model is that higher retained margins will be possible, with a reduction in intra-brand competition that has at times been rife in the industry," he said.
"Of course, the laws of supply and demand, rather like those of physics, remain immutable, so the OEM will have to obey them to reap the perceived rewards."
Two-tier car retail sector
Society of Motor Manufacturers and Traders' (SMMT) data showed that Mercedes-Benz's January registrations were down 20.9% year-on-year at 5,030 units.
AM understands that this could have been worse but for the OEM's replacement of the network's demonstrator fleet with cars it owns under the terms of its new agency model agreements.
AM's dealer source was clearly wrestling with a new lack of control over his ability to incentivise cars in the face of falling volumes.
And he conceded he had fears about the emergence of a two-tier new car industry (see Jim Saker's Viewpoint feature, p.19) that might place franchised networks at an advantage.
"Without retailer discounts, consumers are now looking at Mercedes and finding that the price just isn't as compelling as it once was," he said.
"What we'll start to see is a two-tier sector where brands with a franchise agreement will be able to offer customers a better deal because that competition between retailers remains in place.
"That will deliver better value and, in many cases, see customers leave a dealership happy in the knowledge that they have got a bit of a bargain.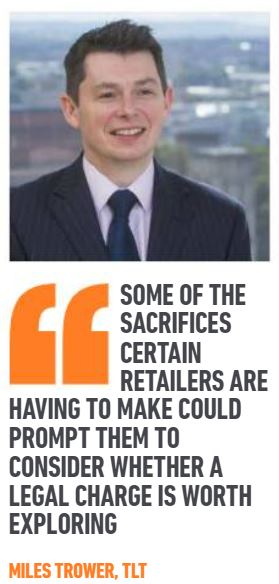 "I know we're constantly told that people don't like to haggle, but everyone still likes a deal and there's no one-size fits all solution."
National Franchised Dealers Association (NFDA) retained legal advisor, TLT partner Miles Trower, said OEMs are going to have to make decisive pricing adjustments in order to avoid the pitfalls of a new two-tier market dynamic.
He said: "Up until now manufacturers have been isolated from that pricing issue. Now those adopting an agency model are fully exposed to it and they are going to have to react nimbly and quickly to price pressures in the market.
"OEMs with the retail model are competing directly with retailers representing their rival manufacturers who still have franchise agreements in place."
AM understands Mercedes-Benz's partner agents get a 5% slice of new car sales margins under the OEMs' new agreement, which still requires customers to enter a dealership to complete a car purchase – guaranteeing a retailer touchpoint.
Compliance is one area of responsibility that remains in retailers' hands.
Negotiation on part-exchange valuations is eliminated unless a customer is found to have mis-described their vehicle, however.
The teams at Mercedes' 138 retail sites may now be coming to terms with their increased reliance on the OEM's strategy to drive-up vehicle values to guarantee healthy profits from a lower sales volume.
"It's a question of whether one offsets the other," AM was told. "As things are today, with the model line-up Mercedes has, there is definitely concern.
"What the brand has to do is get the balance right with availability of AMG and EQ models.
"What we don't want is to be selling large volumes of A-Class."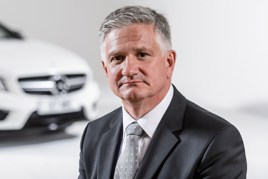 In response to comments gathered from Mercedes-Benz retailers, the brand's UK chief executive Gary Savage described the roll-out of the agency model as "hugely exciting", asserting that it delivered "a consistent and transparent purchase journey".
He added that customers were "enjoying the simplified buying experience" with an average rating of 4.7-out-of-five, adding: "Feedback includes 'very easy, simple, quick process' and 'I like the transparent price so no need to shop around'."
Varied approaches, mixed results
The Volkswagen Group has already set in motion a transition to agency model distribution with its EV models, while Mini is expected to make the switch in 2024, with BMW following suit two years later.
But in his recent opinion article MotorVise managing director Fraser Brown says "I doubt many will follow" Mercedes-Benz's move.
Its transition to an agency model will certainly be closely scrutinised by the likes of Stellantis and Volvo Car UK, which have delayed their respective roll-outs of similar distribution arrangements.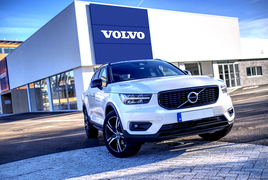 Stellantis' delay is for six months, to January 2024, while Volvo postponed its launch by around three months, to July 1.
In a letter to his retailers, Volvo Car UK managing director Kristian Elvefors insisted that the brand was "making great progress".
Trower believes further delays are likely with OEMs planning an agency switch, however.
"I think it's fair to say that some of the operational and process considerations that have so far been considered by OEMs in the abstract are becoming more complicated as they drive into the detail," he said.
While the Competition and Markets Authority's (CMA) approach to new Block Exemption regulations remains among the main threats to the agency model's success, Trower believes it is possible that some UK retailers could contest the new arrangements in court.
Trower said the move to agency was seen as a "margin play" by some OEMs. He added: "While some have approached the transition well, others have clearly seen it as a way to extract further advantage from retailers.
"Some of the sacrifices certain retailers are having to make could prompt them to consider whether a legal charge is worth exploring."
Trower suggested Volvo had delivered an example of how to do things right, in close consultation with its retailers.
The Swedish brand's approach to its pilot region for agency seems well-judged, given the often-overlooked emotional attachment to franchised relationships for decades.
Clive Brook, the owner-operator of Volvo dealerships in Bradford and Huddersfield until their February sale to Ray Chapman Motors, told AM: "I think the one thing that the manufacturers perhaps don't understand very well is that, while many franchisees are focused on the return they can achieve, many are passionate about the sector and just love the process.
"That's something I've struggled with, because it seems the OEMs want to take that away."