UK car manufacturing suffered another decline in productivity during January as the volume of vehicles rolling off production lines fell by 18.2% to 26,858.
News of the eighth successive decline in production volumes was described as a "serious concern" by the Society of Motor Manufacturer's chief executive, Mike Hawes, and comes just a week recent Honda's recent announcement that it will close its Swindon plant by 2022.
The SMMT said that the decline was a result of model changes and weaker demand in both UK and key export markets.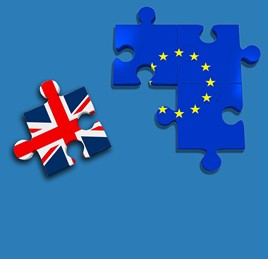 How has Brexit affected you?
What impact will Britain's departure from the EU on March 29 have on your business? Would you change your vote if you could? Are you getting the manufacturer support you need?
Take survey
Hawes said: "Another month of decline is a serious concern. The industry faces myriad challenges, from falling demand in key markets, to escalating global trade tensions and the need to stay at the forefront of future technology.
"But, the clear and present danger remains the threat of a 'no deal' Brexit, which is monopolising time and resources, undermining competitiveness.
"Every day a 'no deal' Brexit remains a possibility is another day automotive companies pay the price in additional and potentially pointless costs. 'No deal' must be taken off the table immediately and permanently."
Exports of UK-built vehicles were down 21.4% during January, to 93,781 units.
Further softening in key Asian and European markets drove much of the decline, with output destined for China down 72.3% and the EU27 20%, while model changes also played a significant part, the SMMT said.
Manufacturing for the domestic market fell by 4.8% "as political uncertainty continued to dent consumer confidence", it added.
A recent survey conducted by the SMMT found that a third of automotive companies had postponed or cancelled UK investment decisions because of Brexit, with one in five having already lost business as a direct consequence.
Over half said that contingency plans were being executed, with more than one in ten (12.4%) relocating operations overseas and the same proportion reducing UK headcount.