Honda has confirmed its plan to close its Swindon car manufacturing plant as it attempts to accelerate its electrification strategy "in light of the unprecedented changes" affecting the automotive sector.
The loss of an estimated 3,500 jobs from the sector will result from the move, which the Japanese manufacturer has said will be completed by 2022.
Katsushi Inoue, the chief officer for European regional operations and president of Honda Motor Europe, said: "In light of the unprecedented changes that are affecting our industry, it is vital that we accelerate our electrification strategy and restructure our global operations accordingly.
"As a result, we have had to take this difficult decision to consult our workforce on how we might prepare our manufacturing network for the future. This has not been taken lightly and we deeply regret how unsettling today's announcement will be for our people."
Honda is expected to begin consulting its employees on Tuesday and said that it would be working closely with the Unite union over the months ahead.
The manufacturer is expected to move Swindon's production – which is wholly dedicated to the Civic hatchback, many of which are exported to Europe and the US – to Japan.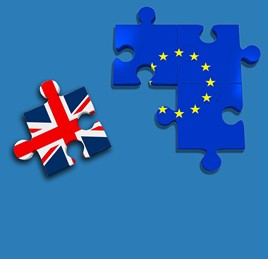 How has Brexit affected you?
What impact will Britain's departure from the EU on March 29 have on your business? Would you change your vote if you could? Are you getting the manufacturer support you need?
Take survey
Around 150,000 Civics were produced at Honda's UK plant last year.
Greg Clark, the UK business secretary, described Honda's plan as "a devastating decision".
He said: "This news is a particularly bitter blow to the thousands of skilled and dedicated staff who work at the factory, their families and all of those employed in the supply chain."
Richard Bartlett-Rawlings, partner at RSM, described news of the Honda plant closure as "a dark day for UK manufacturing and those employed at the Swindon plant"
He added: "It is difficult to comment on the announcement without mentioning Brexit and the potential issues it could have within the UK automotive supply chain.
"And although political instability may have weighed upon the minds of the Honda team when they made the decision, it is doubtful that that was the main reason for the closure."
Bartlett-Rawlings added that the fact that Honda would be looking to maintain its headquarters in the UK, despite the factory closure, was "a very positive sign", adding that "it shows that, while manufacturing might be on the wane, belief in UK business remains."
One year on…
A year ago, Honda UK managing director David Hodgetts told AM that the brand's Swindon plant remained central to its plans in the UK.
Hodgetts, who held the post of division manager of production planning and logistics between 1998 and 2005 – a time of considerable growth at the plant – believed its future looked bright, despite the prospect of Brexit.
"I kind of think of (the Brexit vote) in a slightly insular way – it's not that bad for Honda UK. We have some major advantages now that we didn't have before," he said.
"We have a situation where our factory in Swindon is back to full capacity because we're making half our cars for the US market.
"We make solely Civic and from this year. That might sound a shock, but it's hugely efficient in terms of scale. The market in the US is very strong for the Civic."
In 2011, 97% of the Hondas sold in the UK were built at Swindon. In 2018, however, the Jazz outsold the Civic in its home market, recording 20,883 registrations (up 12.2% YoY), compared to the Focus rival's 15,421( down 3.84%).
Latest pre-Brexit blow
Honda's decision to close its UK manufacturing base is another major blow to the automotive manufacturing sector in the run-up to Brexit on March 29.
Nissan recently abandoned its plans to build its new X-Trail SUV in Sunderland, while Ford is to cut 1,000 jobs as part of a wider European cost-cutting plan.
Jaguar Land Rover cited Brexit – along with the negativity surrounding diesel-powered vehicles and a slump in sales in China – among the factors in its own 4,500 job cuts, while Toyota and BMW have said production sites could close if there is a no-deal outcome.
Last week reports of Ford stepping up plans to move production out of the UK were described as "deeply worrying" by Wales' former first minister, Carwyn Jones, who recently responded to Ford's plans to cut its workforce at Bridgend by 1,000 – or almost half.
The Times newspaper claimed the car giant told Prime Minister Theresa May it was preparing sites abroad.
Ford said a no-deal Brexit would be "catastrophic" for the UK car industry, but would not comment on the suggestion that it was preparing to pull production out of the UK.
Jones told the BBC: "We're six or seven weeks away from (Brexit) and companies like Ford are saying, 'look we can't wait any longer, we're going to have to put in place contingency plans' and that's deeply worrying.
"We need to make sure that we get to an agreement and certainty as quickly as possible."