Brexit uncertainty has impacted consumer confidence with almost half of all car buyers delaying the purchase of their next vehicle for two years or more, according to BuyaCar.co.uk
The online motor retail specialist has monitored car-buyers' intentions ever since Britain's historic vote to leave the European Union in 2016.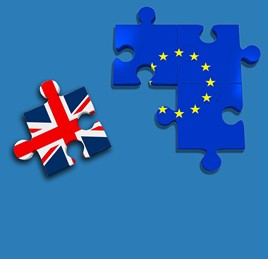 How has Brexit affected you?
What impact will Britain's departure from the EU on March 29 have on your business? Would you change your vote if you could? Are you getting the manufacturer support you need?
Take survey
In the immediate aftermath of the EU referendum one-in-five buyers said they were planning to change their car in the next three months.
In contrast, just 27.7% predicted that they would wait two years or more before buying again.
Today those figures have dramatically reversed, with 47.5% saying they're not planning to change their car for at least two years - and just 4.8% intending to buy in the next three months.
BuyaCar.co.uk's managing director, Austin Collins, said: "Even as we announce these figures it's against the backdrop of another series of Parliamentary votes that seem to take us no further forward in understanding how Brexit will affect everybody.
"We believe it is this continued uncertainty rather than the idea of Brexit itself that has finally made consumers err on the side of caution about their immediate plans to change cars."
Brexit uncertainty has been blamed for a host of problems besetting the British car market since 2016, with the Society of Motor Manufacturers and Traders (SMMT) recently saying "UK Automotive is on red alert" over the prospects of Britain leaving the EU without a deal.
Although new car registrations have fallen rapidly since 2016, used car sales have remained strong and much of the blame for declining new sales has been pinned on non-Brexit-related issues.
Diesel car sales have suffered most, due to measures designed to curb pollution in urban areas along with a series of scandals over vehicle emissions testing.
Declining sales have rarely been directly blamed on a Brexit-related reduction in consumer confidence but these latest figures suggest consumers are beginning to hold back on buying second-hand too.
Three months after the Brexit referendum just 6% of car buyers said they preferred to "wait and see what happens with Brexit" before committing to change their car. Today that figure has risen to 10%.
But the most dramatic change has been the plunge from 20% to 4.8% of buyers ready to change within the next three months. Coupled with the near doubling of motorists who plan to hang onto their existing car until at least 2021 these figures spell a tough future market in the immediate aftermath of Brexit.
Collins said: "When we first began measuring consumer sentiment in relation to Brexit it was clear that the vast majority of car buyers weren't worried and that was reflected in the large number who were intending to start shopping for a car in the next few months.
"The way that figure has plummeted from 20% to less than five per cent, as people wait to understand what Brexit looks like, comes as little surprise.
"Against a wider backdrop of industry concern over future tariffs, supply chains and other issues affecting car manufacture and retail, the news that consumers are suddenly wary about committing to their next car purchase can only add to those headaches."