European car retailers are already experimenting with Mobility as a Service (MaaS) solutions and UK retailers should be staking their own claim, according to Giuseppe Marotta, former policy advisor to European dealer trade body CERCA and chief executive of a joint Italian dealer venture BeMobility.
Drawing on his study 'Car Sharing and MaaS: the role of European automotive dealers', Marotta will illustrate different ways in which dealers can take advantage of new mobility models as part AM's Automotive Retail Congress, which takes place at the Ricoh Arena, Coventry, on May 21.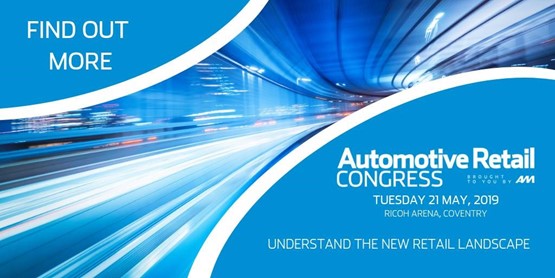 Using examples from European retailers already experimenting with MaaS, Marotta will show how new mobility models can be designed and ways to partner emerging players in shared mobility.
"I wanted to understand how far European dealers were engaging in MaaS and the car sharing phenomenon," said Marotta.
"If you are a market leading car retailer and shared mobility takes off, you may have an issue as the car ownership model changes. So let's be prepared, that's the thinking of some of those large dealership groups I have been in touch with.
"It's not a cash cow at this stage, you need to be financially strong because it's an ambitious move.
"The Finnish and Belgian dealer groups are trying to prepare a service solution that right now has a niche audience but at some point it is likely to be mainstream."
As part of his study, Marotta found two dealer groups, in particular, which had embraced MaaS.
A Belgian operation took a bold move and launched their own MaaS service which was set up in Brussels with plans to extend throughout the country.
In Finland, another dealer group made the decision to invest in the MaaS market.
Other ways dealers can take advantage of the developing car sharing sector is by delivering aftersales services to emerging providers creating an additional revenue stream with no investment required.
Since undertaking his research, Marotta has come across other mobility solutions such as a car sharing company in Germany based in the major cities providing vehicles to train passengers which extended its coverage by partnering with local dealers who provided vehicles at railway stations in smaller towns.
Exploring a host of opportunities for dealers, Marotta's session at next week's Automotive Retail Congress will aim to inspire retailers to consider ways in which they can take advantage of the changing nature of car ownership and new mobility models, potentially becoming market leaders in an emerging sector.
Automotive Retail Congress takes a closer look at the likely trends, threats and opportunities in the coming decade and has been designed to help the industry's senior executives and key decision-makers plan for a dramatically changing automotive retail environment.
Places at the event can be booked at https://www.amretailcongress.co.uk/