Consumers need better guidance from the Government and the motor industry to speed the adoption of hybrid and pure electric vehicles.
A concerted, joined-up action is needed, according to Auto Trader director Ian Plummer, who said consumers have been bombarded by 'noise' such as diesel emissions, Brexit, plug-in car grant changes and taxation uncertainty in the last two years.
"There's still a lot of uncertainty from this noise. It's not debate that's giving clarity, it's debate that's creating confusion and indecision, which is usually then leading to inaction – buying fewer cars," he said.
Plummer said the Government's changes in policy, such as reducing the support for PHEVs, is creating doubt in the mind of the car buyer.
Work needs to be done to ensure AFVs are more affordable, because finance offer parity with combustion engine cars is not likely to be here until 2025.
"Consumers are looking to the Government to take the lead," he said.
But Plummer believes the industry needs to promote the messages around total cost of ownership, and make it easier for consumers to buy an AFV.
Searches on Auto Trader indicate that fuel type is a growing concern for many consumers. Of the one in four Auto Trader users who search for a car by fuel type, AFV has doubled to 8% within two years.
Fuel-related searching is likely to become more common in the future, he said, so Auto Trader is considering adding functions to allow consumers to search better by electric range.
Electric cars and hybrids have risen in popularity already, according to Auto Trader's data. Dealers are selling their AFV stock six days quicker than in June 2018, suggesting demand is outstripping supply.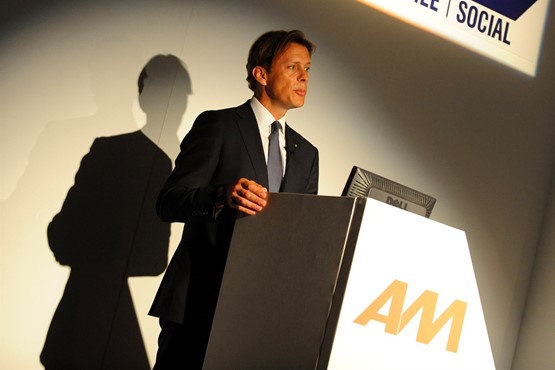 This view is further reinforced by buyer surveys. From late 2017, when around a quarter of consumers surveyed by Auto Trader said they would consider buying an EV, this has now risen to 71%. And one in two now expect that they will buy a hybrid or pure electric vehicle within the next three years.
In the spring the company noted that prices of used EVs were rising strongly due to demand, but were in danger of becoming out of reach for many people.
Plummer believes electric cars are primed to be a bright spot for dealers. There are about 30 being launched this year out of 80 new products in total. Consumers will have access to different size and price EVs across the car brands, and there are mainstream-styled EVs that will appeal to the more conservative customer.
"If those new cars come through, look great, and affordable, they will attract consumer interest," he said.
One threat is currency exchange rates. Plummer agreed that forex changes have reducing profitability for UK national sales companies by probably around the 15% that the pound has dropped by since 2016.
Some brands have increased prices slightly more than usual in response, but they cannot do so sufficiently to recover profitability fully, so most brands have accepted a decline in sales volume and have eased off their consumer offers accordingly.
"With the European markets being generally slightly up year on year, and the UK being slightly behind, it is probably the case that brands are fuelling the European opportunities and cutting back in some cases on the UK.
"But it's worth noting that many brands are pretty stable year-on-year. Some are just more sensitive to that, PSA and FCA for example."
The threat for the UK is that if Brexit further weakens the pound, and NSC margins get even tighter, it will raise the question of whether some of the new EVs even come to the UK, he said.