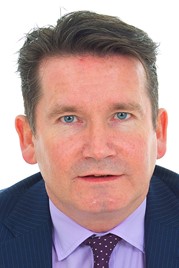 Government will only reimburse up to 80% of the monthly wage of car dealership employees if their jobs have been put "at risk" by the current COVID-19 coronavirus outbreak.
That is the advice being offered by Steve Freeman, MHA MacIntyre Hudson's head of motor, in response to questions from the sector's operators who are starting to feel the impact of the outbreak on their business.
Chancellor Rishi Sunak announced last week that Government would fund up to 80% of employees' monthly wages – up to a maximum of £2,500 – amid widespread industry lock-downs and Freeman said that retailers have been keen to learn of the details of the scheme.
Responding to enquiries, Freeman said that "it is crucial to designate affected employees as 'furloughed workers'" in order to claim the funding.
He added: "In terms of the classification of a furloughed worker it is apparent that such workers are those who are being "granted a leave of absence" even though they are not being permanently laid off and they are staying on the payroll.
"In order to claim the wage cost reimbursement dealers will need to identify employees at risk and issue letters to those designated as furloughed workers. Without the government support these employees would have been permanently laid off."
To access Government guidance on the wage reimbursement scheme click here.
While businesses will clearly be put at risk by the CVOVID-19 coronavirus outbreak many retailers have been at pains to communicate to staff and customers that they are doing all they can to preserve a sense of normality by remaining open reassuring staff of their future within their business.
AM reported last week how Hendy Group chief executive, Paul Hendy, and Marshall Motor Holdings chief executive, Daksh Gupta, had taken to social media and email to offer their words of reassurance.
At the same time UHY Hacker Young expressed concern at the lack of provision for larger car retail groups after the Government set a maximum company turnover of £41 million among its criteria for eligibility for the business loan scheme it announced last week.
While there are support options such of Bank of England Bonds for "larger corporates" these are not in reality aimed at the large turnover based motor retail groups, due to the nature of the high value inventory sold, it said as it issued its advice for businesses who might want to take advantage of the Government scheme.