A CO2 emissions-reducing car scrappage scheme is needed in order to avoid a perfect storm of stalled sales and soaring fines from stringent new EU regulations driving carmakers 'to the edge'.
The need for an OEM-backed credit-based scheme, which would close the gap between potential fines and the vast revenues lost during the COVID-19 coronavirus lockdown, has been flagged-up by the ICDP in its 'clean cars for a post-COVID recovery' report.
The report said: "Without intervention in the market a recovery is likely to be protracted and this will lead to business failures amongst dealers, and potentially with manufacturers."
Data published by PA Consulting back in January stated that the top 13 car manufacturer brands faced emissions fines totalling €14.5 billion in 2021.
This would result from the EU's imposition of €95 fine, per gram of CO2 over a 95g/km fleet average, per car sold, in a bid to clean up the continent's air.
But the ICDP warned that the demands of meeting the new targets, combined with the need to recover from the economic impact of COVID-19 coronavirus could jeopardise OEM businesses without a scrappage scheme stimulant.
The ICDP said: "(OEMs') position is complicated by the heavy investments that they already faced to meet progressively more demanding emissions targets through this decade.
"Unlike previous emission regulations, these requirements are now based on actual registrations, rather than the abilities of individual cars, and changes in consumer demand away from small cars and diesel were exposing manufacturers to large fines in 2021 and beyond", the ICDP said.
It added: "With sales depressed for some months and the possibility of upstream supply chain disruption affecting the mx of cars that manufacturers can produce when they restart, it may be even more difficult to balance the need to recover lost volume while achieving an emissions-compliant mix.
"Higher fines added to ongoing investment needs and 2020 COVID-related losses could drive some manufacturers to the edge, with widespread economic impact."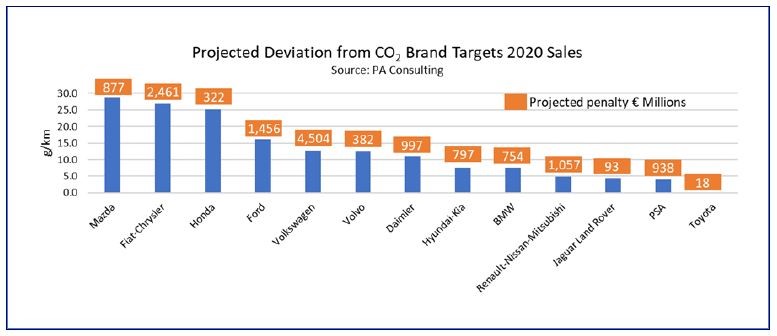 Earlier this month the Society of Motor Manufacturers and Traders' (SMMT) new car registrations data revealed sales were 44.4% down in March and the current lockdown is expected to have seen that decline rise to around 95% in April.
Back in March PSA Group UK's managing director for the Citroen, DS Automobiles and Peugeot brands, Alison Jones, told AM that she was are planning around a 96% decline in new car sales during the UK's COVID-19 coronavirus lockdown.

The ICDP's plan for a scrappage scheme revival does not include a need for the Government funding support demanded by the last scheme, which prompted around 390,000 sales thanks to a £2,000 grant introduced in 2009, part-funded by government and part by manufacturers.
The ICDP's plan would see OEMs apply credits to high-emitting scrapped vehicles against the potential fine that would have otherwise been levied if their sales mix was non-compliant.
It believes this would result in no obligation for Government support, but a resulting uplift in fiscal and economic benefits through higher tax revenues and protected employment.
The ICDP explained: "Any fine that they would face as a result of missing their targets would be reduced as a result of this credit, thus indirectly funding the scrappage allowance and supporting the industry by easing cash pressures at a time of critical need."