Auto Trader's data scientists have noted the largest monthly growth in used car prices since January 2019 during June as motor retailers in England reopened their showrooms.
The Auto Trader Retail Price Index for June 2020 shows 3.7% growth in prices on a like-for-like basis against June 2019.
And the data supports industry expectations of rising demand for older cars as the UK Government advised people to avoid public transport due to the coronavirus risks, as Auto Trader noted that the average retail price of a car aged 10 years or more increased by 6.7% year-on-year and cars 5-10 years increased by 7%.
The company said price growth reflects a surge in demand from car buyers, and a low supply of vehicles into the market caused partly by the slow reopening of motor auctions after lockdown ended.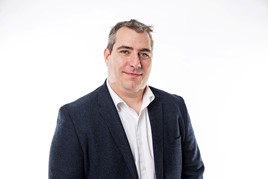 The index is based on observed pricing data from around 900,000 vehicles each month, and Richard Walker, Auto Trader's director of data and insight, said the index is simply reflecting retailer pricing and reaction to market supply and demand trends, not controlled or set by Auto Trader.
"We're seeing strong pricing trends at the moment driven by the surge in consumer demand post lock-down and we expect this to continue in the coming months.
"The most successful retailers continue to achieve the best margins by utilising the retail back pricing philosophy. They use what is happening at a retail level to determine what they pay at trade.
"This approach feels more important than ever at a time when both the B2B and B2C markets will be driven by different factors," Walker (pictured) said.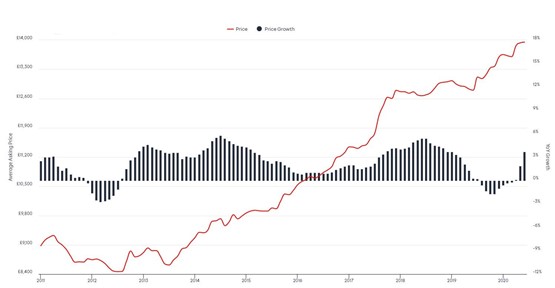 Auto Trader said the impact of supply and demand dynamics in the market are evident in the price movement of internal combustion engines (ICE) and their low emission counterparts.
At £14,789 diesel prices have increased 2.7% year-on-year following on from the 0.9% increase recorded in May - the highest level of growth since February 2019.
Walker said this pales in comparison with the rate of growth in used petrol prices, however, which are up 5.3% year-on-year.
At £12,697, it marks seven months of continued price growth and the highest increase recorded since October 2018. This is the result of high demand versus low supply in the market.
He warned that the opposite is true for used alternatively fuelled vehicles (AFVs), which has seen a comparatively healthy supply in the market relative to demand.
As a result, at £22,234, AFVs have recorded four consecutive months of price decreases, although the rate of contraction has begun to slow: from -1.5% in May to -0.7% in June.
The average rate of price contraction for pure electric vehicles (EV) has remained relatively flat however, falling approximately 3% each month since February 2020. The average sticker price of a used EV in June was £25,786.
Auto Trader's findings add further reinforcement to existing claims that the used vehicle market is strong post-lockdown. Cap HPI reported last week that values had risen in June for the first time since 2009.
Mike Jones, chairman of dealer profitability consultancy ASE, featured on Auto Trader's weekly webinars during lockdown and he said he believes the index shows there is a current demand driven by the desire for individual transport.
"June was undoubtedly a phenomenally strong month for used cars, with many retailers recording record sales during the month. Consumers have emerged from the lockdown with an increased demand for personal mobility and this is reflected in the large monthly price growth reflected in the Auto Trader Retail Price Index, particularly amongst older vehicles," Jones added.
"As we predicted having watched the trends from other markets around the world as they opened up after the COVID-19 crisis, the fear of infection has driven an increased demand for car ownership as commuters remain fearful of public transport.
"The age of the cars increasing in prices, alongside the growth in petrol and diesel values, shows that this is a demand driven by a desire for individual transport rather than part of a wider green agenda."
Recently auction firm SVA also reported strengthening values of light commercial vehicles since the automotive sector was released from lockdown.