More than four-in-10 people (41%) of those looking to purchase a car would like to buy a pure electric vehicle (EV), according to the latest EY Mobility Consumer Index (MCI).
The survey of more than 1,000 consumers across the UK and 9,000 globally showed an increase of 16% on November's MCI.
Seven-in-10 (71%) of those buyers keen to buy and EV said they were looking to purchase a ZEV within the next 12 months.
Overall, 42% of all consumers surveyed said they expect to buy a car - up 12% from the November findings - with 74% saying that they would buy one in the next 12 months.
Charlie Simpson, EY-Parthenon partner and UK future mobility lead, said: "The rise of the EV across the UK and the globe is gathering pace, with our latest reports showing that a significant number of UK consumers looking to buy a car will actively consider an EV, up 16ppts from November 2020.
"Rising EV sales have been one of the stand outs for UK car sales over recent quarters and this rise is set to increase."
The survey also reveals concern about the environment the top reason for buying an EV (47% of respondents), with 68% stating that the COVID-19 pandemic has heightened awareness and concerns about environmental issues.
Of those looking to buy an EV, 48% said they felt it was their responsibility to reduce their personal environmental impact.
And 58% of consumers said they are willing to pay a premium for an EV, with 39% of those respondents willing to pay a premium of up to 20%.
Simpson added: "What's interesting here is that, for the first time, a significant number of consumers claim they are willing to pay a premium for an EV, either due to environmental concerns or an understanding that the long-term costs will likely be lower.
"This would be a fundamental shift in customer attitudes in what is a mature UK auto retail market and one that will be critical if emissions targets are to be achieved."
However, purchase price still emerges as the top detractor, with 60% of UK consumers who are not looking to buy an EV, saying that would put them off from buying.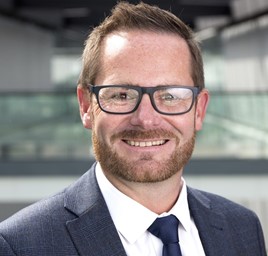 David Borland, EY UK and Ireland automotive leader, said: "Consumer concerns on purchase price is understandable, but as an industry, if we can increase the awareness and understanding of the financial benefits when you consider Total Cost of Ownership (TCO), we will see this issue diminish.
"TCO considers the product purchase price or lease costs, and also other costs of ownership such as regulatory incentives, fuel / electricity, repair and maintenance, financing costs, and insurance premiums over the lifecycle of the vehicle."
Uncertainty around charging infrastructure features as the second highest concern among those not looking to buy an EV (40%).
"The rising demand for EV's in the UK brings a significant challenge for all those stakeholders involved in the successful roll-out of the EV infrastructure – without a cohesive plan there is a risk that car manufacturers, energy companies, government and infrastructure players will all be playing different games," Simpson said.
"There has been significant progress so far in terms of infrastructure roll-out but much more needs to be done to meet likely demand.
"Driver experience of vehicle charging has to become consistent, convenient and cost effective for the positive momentum to continue."