Motorists are reducing their travel expectations and leasing more affordable new cars over longer periods in response to the emerging cost-of-living crisis.
Data from car leasing comparison website Leasing.com showed that premium brands lost out as the average value of the most popular vehicles to lease on a PCH deal dropped 19%, from £33,221 to £26,863, as enquiries rose 43% year-on-year in Q1.
More budget-conscious motorists left just two premium brands in the top 10 most enquired about cars in Q1 2022, compared to six in the same period last year.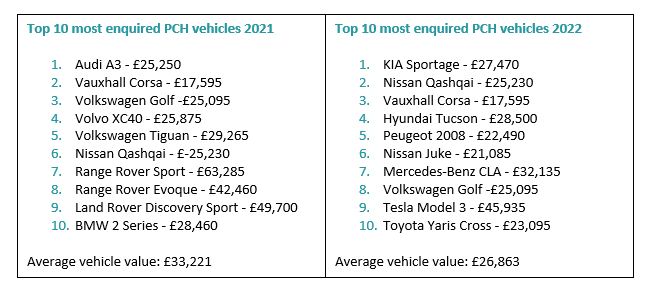 The AM Awards 2022's New Car of the Year, Kia's Sportage SUV, was the most enquired about car as the Nissan Qashqai crossover and Vauxhall's Corsa hatchback also proved popular in Q1.
The data also found that consumers are looking to spread their financial commitments over longer periods.
While three-year agreements (35 months) remain the most popular term, four-year agreements (47 months) saw a spike in demand from 36% of enquiries to 43%.
Retail customers also reduced their travel expectations to keep costs down, with lease agreements with a 5,000 annual mileage allowance increasing by 25% in the first quarter of the year while 10,000 annual mileage allowances dropped 2%.
Electric vehicle (EVs) enquiries rose 161% compared to 2021, meanwhile, with the Tesla Model 3 proving the most popular model.
Leasing.com's head of strategic partnerships Paul Harrison said: "The automotive market is a strong indicator of consumer confidence and our Q1 data shows some fascinating trends.
"With a 43% increase in demand for personal leasing through our website, consumers are not only returning to market after the pandemic but are prioritising new, reliable vehicles over longer terms to give themselves financial certainty in challenging conditions."
Last month carwow asseted that the popularity of leasing was on the increase in 2022 after it recorded a 44% year-on-year rise, with lease enquiries as a proportion of all new car leads having grown by 325% between 2018 and 2021.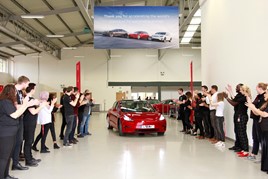 Data from Leasing.com also showed that business lease enquires rose 77% year-on-year in Q1.
It found that businesses are also seeking out longer lease agreements to reduce their monthly outgoings, with four-year contracts rising 10% year-on-year.
EV enquiries rose 109% year-on-year as petrol vehicles' share of enquiries dropped from 19% to 16% and hybrids saw an 8% drop in demand.
Tesla's Model 3 was, once again, the most popular EV to lease, while the Volkswagen Golf was the most popular hybrid and the Nissan Qashqai the most popular petrol vehicle.