Volkswagen Group's race with Tesla to become the world's leading electric vehicle (EV) producer by 2025 will be 'tight', chief executive Herbert Deiss has conceded.
Deiss expressed surprise at the pace of growth achieved by Elon Musk's automotive brand in recent months as he addressed the Financial Times' Future of the Car Summit this morning (May 9).
Tesla registered 9,612 Model 3's in December last year to end 2021 with a total of 34,783 new car registrations.
That figure was 183.5% more registrations than the AM Awards 2020's Car of the Year, the Kia e-Niro, which ended the year as the second most-selling EV.
And the growth has continued for Tesla. In March, registrations data from the Society of Motor Manufacturers and Traders (SMMT) showed that the Model Y and Model 3 had been the UK's best-selling cars.
Addressing today's conference Diess said: "I didn't expect our main US competitor's growth to be so fast."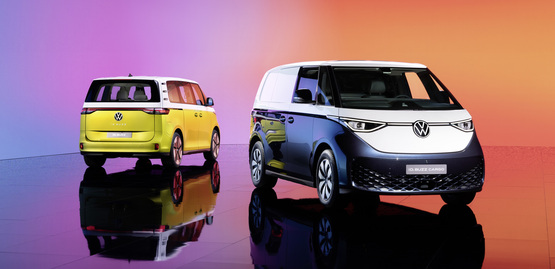 But Deiss said that VW has "more brands" and a "wider variety of cars" to help it drive its EV agenda.
He added: "I'd say there's a chance that by 2025 we are first… At the very least we are second."
Deiss described the ambition of ending all pure internal combustion-engined (ICE) new car sales by 2030 remained "ambitious" and highlighted VW's ambition to be ready for the EV transition.
In 2016 Volkswagen Group set out its plan to accelerate its EV sales to around 8% by 2022 and 25% by 2022.
It is currently building six battery factories in Europe, each costing €2 billion to €3bn, Deiss said, with 95% of their supply destined to supply European markets.
The OEM is also ramping up its investments in the US – where it hopes to increase its markets share to 10% from its current 3% - and maintaining its investments in China.
Diess expressed concern about the impact of a lengthy war in Ukraine or any escalation of the conflict by Russia and said that he would welcome a negotiated outcome to the conflict.
Back in March AM reported on Deiss's warning that a shortage of components sourced from Ukraine could prove its biggest supply issue in 2022.
The German car maker had already halted production at two electric vehicle (EV) plants in Germany after Russia's invasion in a move impacting of VW, Audi and Cupra production, as Skoda reduced production of its Enyaq EV at its Czech plant.