Nearly half (47%) of motorists planning to buy a new car in the next year would be prepared to pay more to avoid lengthy lead times, research by Close Brothers Motor Finance has found.
To avoid long delays in manufacturing and shipping, more than a quarter (26%) of car buyers say they would pay 6-10% more for a vehicle to secure immediate delivery, and one-in-20 (5%) would offer 21-30% above list price.
The average premium they are prepared to offer is 11%.
The research follows a fifth consecutive month of decline in registrations in August, which the Society of Motor Manufacturers and Traders (SMMT) attributes to ongoing global supply chain issues, exacerbated by Covid lockdowns in key manufacturing and logistics centres in China, plus disruption from the war in Ukraine.
UK car manufacturing output fell by -37.6% in July, the first fall since February with just 53,438 units made, according to SMMT figures.
Stellantis will pause production of its Peugeot SUVs and Opel models destined for mainland Europe as semiconductor shortages continue to impact production, it has recently been reported.
Lisa Watson, director of sales at Close Brothers Motor Finance, said: "The whole sector is doing everything it can to improve lead times against unprecedented global challenges.
"These figures highlight just how long these problems have been going on. Many buyers are clearly getting frustrated with availability and, despite growing cost-of-living pressures, would even pay more to complete their purchases.
"Dealers are continuing to work with manufacturers to ensure the customer experience is as smooth as it can be during such a tough period for the sector, but it is no doubt difficult to be a buyer now. Where possible, considering alternative makes and models on a shorter-term basis might help bridge the gap."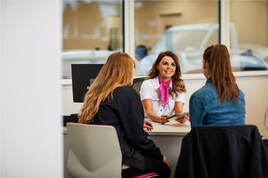 With some models have waiting lists of more than 12 months, separate figures from Close Brothers shows that 64% of buyers are not prepared to hold on that long, and many are withdrawing from the market until the situation improves.
The new Prime Minister will put jobs and economic growth at risk unless fast, focussed action is taken to mitigate against soaring costs in the manufacturing sector, the SMMT has warned.
And the National Franchised Dealers Association has written to both the Chancellor of Exchequer Nadhim Zahawi and Secretary State for Business, Energy and Industrial Strategy Kwasi Kwarteng urging government support for the industry to combat the ongoing energy crisis.
By October, energy bills for dealers are expected to have risen by an unsustainable 250%, the NFDA says, and it proposes a subsidy that would comprise of 25% in the value of the increase in a dealership's electricity bill over the past six months and would last for a year.