Over a third of UK motorists are choosing to hold on to their cars longer as the cost-of-living crisis makes consumers increasingly averse to long-term finance agreements.
A What Car? survey of 1,017 in-market buyers found the economic climate had prompted 34.5% to hold on to their vehicle for longer than intended, with 65.8% claiming their intended ownership had continued more than six months longer than initially planned.
In a potential blow to aftersales departments, drivers also said they were even considering doing some of their own car servicing and maintenance to save on costs in light of pressure on their household incomes.
The What Car? findings also come as Cambria Automobiles-backed mobility brand SOGO found that 32% of car owners were less likely to replace their existing car by taking a traditional three year lease compared to 12 months ago – citing an aversion to longer-term finance commitments.
Younger drivers aged 18-to-24 were the least likely to commit to a long-term lease, its research among over 2,000 respondents found.
News of the shifting consumer attitudes comes just a week after the Bank of England raised the UK interest rate to 4% – its highest level since 2008.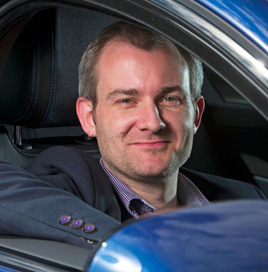 Steve Huntingford, editor, What Car?, said: "The UK's new car market is still below pre-pandemic levels. Buyers holding on to their current vehicles for longer or switching to the used market is slowing down the much-needed recovery.
"The cost-of-living crisis is also threatening to slow down electric vehicle (EV) uptake in the country.
"Electric vehicles continue to command a premium over equivalent petrol or diesel models, and with tightening purse strings, buyers will be less hesitant to make the switch."
What Car? found 14.2% of those buying a used vehicle said they were initially in the market for a new car but swapped to the used sector specifically due to the cost-of-living crisis.
And SOGO's findings backed-up Huntingford's suggestion that the faltering appetite for new car purchases will hamper the pace of EV take-up.
SOGO found that one in five (21%) car owners were now less likely to switch to an EV compared with 12 months ago.
Managing director Karl Howkins suggested that short-term leases were a good solution for risk averse motorists.
However, while its research found that 37% of motorists believed short-term leases were more beneficial, 16% said they wouldn't benefit from a short-term lease on a new vehicle.
Howkins said: "As the economy faces significant challenges, flexible leasing allows short-term demand to be met without the problems of a long-term commitment in an uncertain market. For businesses that rely on vehicle fleets, SOGO offers greater flexibility through monthly leasing for cars and LCVs.
"Monthly leasing frees capital from the balance sheet that can be deployed elsewhere in the company to fund growth. While many managers may not yet be able to transition out of traditional lease models immediately, it's useful to start thinking about the mix across fleets."