DS Automobiles has unveiled its DS 9 electrified saloon, proclaiming that the new flagship model was "conceived in France with DS genes and a global purpose".
Sales of the DS 9 will start in China in Q1 this year and will aim to introduce the PSA Group's premium brand to new markets across the globe.
The PSA Group's new merger with the FCA Group could help make that goal a reality, thanks to the latter's presence in American markets, in particular.
Béatrice Foucher, the chief executive of DS Automobiles, said: "Since the launch of new brand DS in 2015, one goal excited our team: being able to offer a large French saloon.
"We created DS 9 to surprise and be demonstrative. Conceived in France with DS genes and a global purpose, it's fully aligned with DS lineage since the creation of our brand. Today we're proud to introduce DS 9 to roads around the world."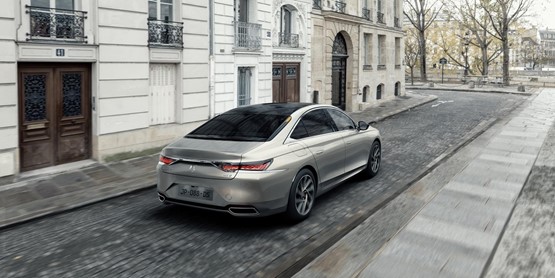 At 4.93 metres in length and 1.85 metres wide, the DS 9 sits on a new version of the OEM's EMP2 (Efficient Modular Platform 2) architecture with a longer wheelbase not used with a saloon car before.
Utilising the E-TENSE plug-in hybrid powertrain which debuted earlier this year in the DS 7 Crossback SUV, the DS 9 combines a PureTech turbocharged petrol engine with an electric motor combined to deploy up to 250PS.
The drivetrain is capable of propelling the saloon as far as 31 miles using electric power alone at speeds of up to 84mph.
A more powerful, 350PS version of the E-TENSE hybrid is expected to be launched at a later stage, along with a 225PS purely petrol-powered option, DS said in a statement.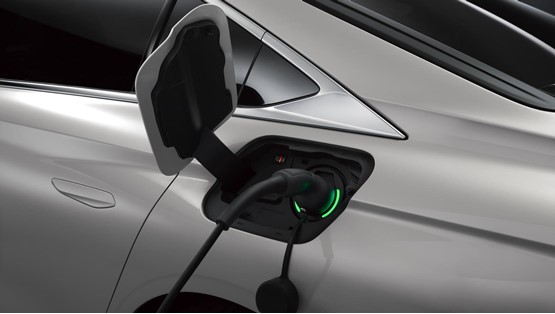 A 7.4kW on-board charger enables the battery to be charged in 1hr 30minutes from home or public charging points using the cable supplied as standard.
With its long 2.9m wheelbase, DS 9 offers a huge amount of space in the back seats, a key selling point in the Chinese market where it will make its global sales debut.
Seats are heated, cooled and massaging, while the central armrest features storage areas with built-in USB ports, controls for the massaging seats and multi-coloured welcome lighting.
As with other DS models, the DS 9's interior can be 'personalised' with a choice of 'DS Inspirations'. interior themes, including BASTILLE, RIVOLI, PERFORMANCE Line or OPÉRA.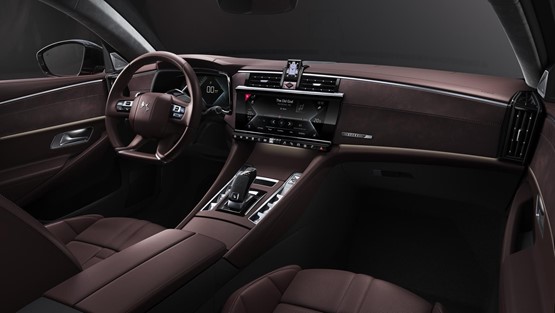 Among the design details highlighted at the model's unveiling this week were crystal-shaped touch-sensitive controls, 'Pearl Stitching' and a 180-degree rotating B.R.M clock on top of the dashboard.
At a more practical level, the DS 9 features With DS ACTIVE SCAN SUSPENSION, which employs cameras, level sensors, accelerometers and drivetrain sensors to fine tune the car's ride on-the-move.
There is also Level 2 semi-autonomous driving systems available at speeds of up to 111mph, DS PARK PILOT and safety systems which include DS NIGHT VISION, DS DRIVER ATTENTION MONITORING, DS ACTIVE LED VISION, blind spot monitoring, automatic emergency braking and extended traffic sign recognition.