Prospective DS Automobiles retailers in the UK are now able to join the French premium brand's franchise for "as little as £150,000" following a change in its corporate identity (CI) demands.
While the PSA Group's premium arm has pulled back from the idea of urban stores and shopping mall locations DS Automobiles UK Managing director Alain Descat told AM that it would now leverage virtual reality (VR) technology initially launched alongside the DS 7 Crossback in 2017 to enable newcomers to the franchise to establish a dealership for less.
Descat has re-written its initial CI model which gave retailers a choice of creating a DS Store of 250 square metres-plus or a DS Salon of 125 square metres-plus to introduce a new DS Store facility from 150sq-m with a demand for just two cars possible thanks to the introduction of the new VR technology.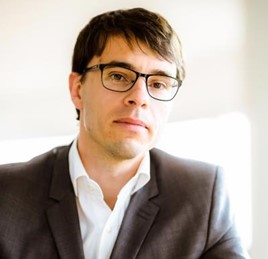 Speaking to AM on last week's launch of the new electrified DS 7 Crossback 4x4 ETENSE plug-in hybrid and DS 3 Crossback ETENSE full electric vehicle (EV), Descat said that the move meant that retailers could now convert part of a PSA Group franchise for as little as £150,000.
"As an entry to the premium brand space there can't be another more cost-effective option out there right now," said the Frenchman who took up his current post in February 2018.
"What we realised was that the salons were not offering the full DS experience that we wanted the franchisees to present to customers, so we have come up with this new model to give retailers more flexibility but also offer what we want to our customers.
"The VR technology allows us to show customers far more of the range than might otherwise be the case with just a two car showroom, but it also allows us to keep the cost of facilities – and the demands on space – down to a reasonable level."
Robins and Day's newly-opened DS Automobiles dealership in Birmingham was among the first to make use of the brand's Virtual Vision VR concept when it opened its doors in September.
There are currently 36 franchised sites in the DS Automobiles UK franchised network but this number is set to grow in the near future with new sites set to be opened.
The new sites will include a new flagship showroom at Chiswick, a site in Romford and one in Leicester.
Currently 25 of the brand's 36 franchised points are accounted for by smaller DS Salon facilities.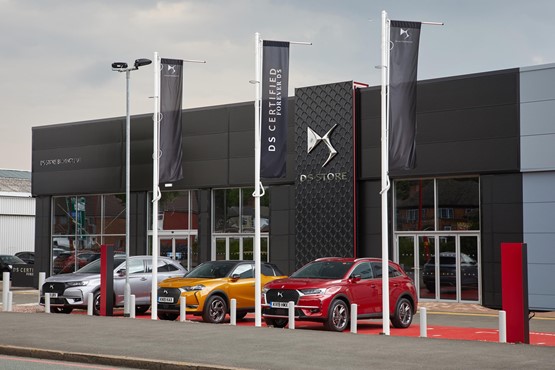 Nine of the current 36 DS Automobiles retailers in the UK, meanwhile, are operated by PSA's own retail group, Robins and Day, which will be responsible of three of the four new sites which will take the brand up to 40 UK sales locations.
Descat currently travels to Paris to immerse prospective franchisees in the DS Automobiles brand on a monthly basis, a trip that includes a deep-dive into the brand and sight of a five-year product plan during a visit to the brand's European design studio.
DS Automobiles currently harbours plans to expand its two car range into an offering made up of six vehicles with a new model launched each year for the next three years. The brand announced in May last year that its line-up would be feature only electrified vehicles from 2025, meanwhile.
Descat insists that the quality of the retail proposition and the products are key at what remains an establishing phase for the brand.